Winter Getting You Down?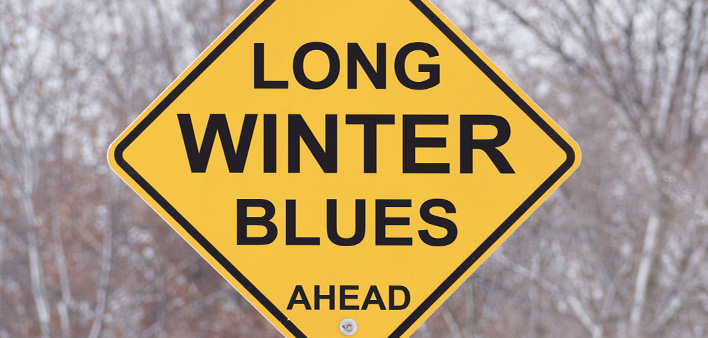 (from the Winter 2022 issue)
By Shelley Galasso Bonanno, MA, LLP

Cold weather and a lack of sunshine can affect most people's mental health. Shorter periods of sunlight affect our body's natural internal clock – our circadian rhythms. These rhythms can be altered as daylight wanes and darkness comes earlier causing us to feel irritable and affecting our sleep/wake patterns. For some it brings feelings of depression.
Mediation and mindfulness can help relax your mind and has been shown to improve symptoms of depression and anxiety while increasing feelings of wellness. There are a variety of apps such as Headspace and Calm that are available and can take as few as five minuets a day to achieve benefits.
We know that engaging in physical activity, eating nutritious foods, and maintaining social support systems can help not only our physical but our mental health as well. Physical activities help our bodies release endorphins, which contribute to feelings of wellness. This winter, bundle up and get outdoors. Soak up the Vitamin D offered by the sunshine, even during the winter months. If cold weather isn't you, think about exercising at home or joining a local gym or community group fitness class.
Maintaining social supports and keeping in touch with family and friends also contributes to feelings of wellbeing. Interacting with others can provide assistance when you feel down and decrease feelings of isolation, especially during the winter months.
If you notice symptoms of depression during the winter months, you may suffer from seasonal affective disorder (SAD), which could benefit from a medical diagnosis and treatment from a professional. A SAD light can be a great way to increase your Vitamin D and improve your mood. All it takes is an inexpensive light that you sit near during your regular activities for less than an hour per day.
Depression can come on during any season, and while these activities and habits can help you embrace winter, it is important to call your doctor when you have concerning signs of depression such as depressed mood most of the day, decreased interest or pleasure in activities that you used to enjoy, thoughts of death, suicide, or harming others, difficulty sleeping or sleeping more than usual, feeling tired and less energetic, feeling worthless or excessively guilty, and/or more than usual difficulty concentrating.
A lifelong resident of Macomb County, Shelley Galasso Bonanno is a practicing limited licensed psychologist who earned her master's degree from Wayne State University in 1987. She has a breadth of experience in working with adults, children, families, and couples. In addition to working in private practice, Ms. Bonanno performs consultative services for State and forensic agencies. She performs custody and parenting time evaluations and is a court approved mediator. Her writings have appeared in various online and print publications. An advocate for mental health, you can follow Ms. Bonanno on Twitter @shelleybonanno.