Be in Front of Macomb ~ Now with 20,000 copies distributed each quarter
Imagine a magazine that is completely dedicated to Macomb County, one that covers all the major events, highlights the people making a difference, and features the local businesses and organizations that shape our county. Macomb Now Magazine is that and more. Macomb Now is filled with helpful tips, great recipes, dining recommendations and tons of information our readers want to keep. Every issue is an archive that our readers refer to time and time again. They enjoy it, keep it on their coffee tables and share it with their neighbors. Why not expose our readers to your business by advertising in the next Macomb Now?
Our Readers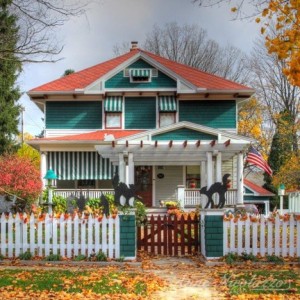 Over the course of
Macomb Now's
five-year history, this quarterly publication has gained countless loyal readers who are just as dedicated to the county as we are. Our community has grown into a mix of ethnic backgrounds, a mix of professionals and hard-working individuals. They've lived here, they can relate to our stories, and they celebrate living and doing business in Macomb with us.
The county's population went over the 856,000 mark for 2015, with more than 600,000 of these adults being age 25 or older. Out of the adult population, 50 percent are married. The average family size is 3.11, with 365,000 plus homes, of which almost 70 percent are owned and 23 percent are rented. The median age was 39.8 in 2010 – so let's just say it's over 40 now. The biggest population by age is 45 to 54 (14.7 percent) with 55 to 64 (13.9 percent) being second and 35 to 44 (13.0 percent) being third. The total percentage over the age of 18 is 78.6 and it is just about even between males and females with women having a slight lead.
Distribution ~ 20,000 Magazines each quarter
Macomb Now Magazine is sold on newsstands throughout Macomb County, at retail stores such as Meijer, 7/11, Walgreens, and at popular gourmet food markets. The magazine is mailed to nearly 5,000 select businesses with lobbies and to a growing number of subscribers. The bulk of the magazine is delivered as complimentary copies to select local hotels, car dealerships, medical complexes, sports centers, chambers of commerce, business complexes, and governmental offices for people to take, share and enjoy. Each quarter, 20,000 copies of Macomb Now Magazine reach our community, with an estimated readership of 400,000 plus. Our magazine gets picked up hourly at well-established lobbies throughout the county. We can only speculate that if our magazine is read by at least four people in each lobby weekly, it would equate to more than 400,000 readers ~ at the very least.
WINTER ISSUE
December 2022, January/February 2023
Magazine out week of December 1

Ad Insertion Deadline – October 20
Ad Artwork Deadline – October 31

 

SUMMER ISSUE
June/July/August 2023
Magazine out week of June 1


Ad Insertion Deadline – April 20
Ad Artwork Deadline – April 30

SPRING ISSUE
March/April/May 2023
Magazine out week of March 1


Ad Insertion Deadline – January 20
Ad Artwork Deadline – February 1

 

FALL ISSUE
September/October/November 2023
Magazine out week of September 1


Ad Insertion Deadline – July 20
Ad Artwork Deadline – July 31