Volunteering & Donating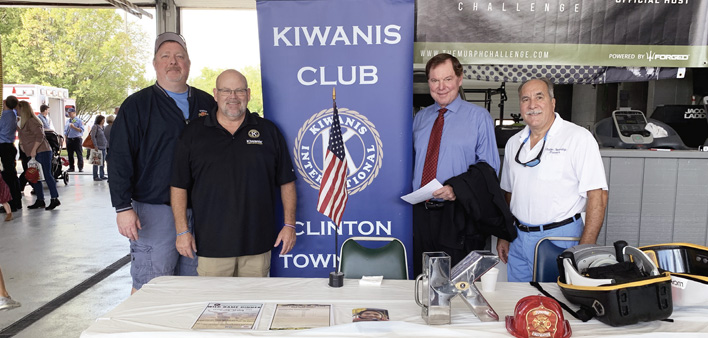 These simple acts get you more than you give.
By Rebecca Calappi
Many of the biggest movements in the world are supported by volunteers and donors: ending hunger, helping refugees, solving homelessness and more. Those who give of their time can make the biggest change.
Personal satisfaction is just the tip of the benefits of the giving iceberg. According to a study by the Mayo Clinic, volunteering has health benefits as well. Volunteers keep moving and thinking, which helps keep the body and mind in shape.
By spending time in service to others, volunteers report feeling a sense of meaning and appreciation, both given and received, which can have a stress-reducing effect. Reduced stress further decreases risk of many physical and mental health problems, such has heart disease, stroke, depression, anxiety and general illness. In addition, a Longitudinal Study of Aging found that individuals who volunteer have lower mortality rates than those who do not, even when controlling for age, gender and physical health, according to an article posted online by the Mayo Clinic.
Luckily, Macomb County has volunteering and giving opportunities for just about any cause that moves you. Established organizations such as the Kiwanis and Optimists as well as home-grown groups that sprang from a specific need, such as the Macomb Foster Closet, all rely on volunteers and donors to accomplish their mission.
Kerry Jantz is the community liaison at Parkway Christian School. He is also active in his community. Currently, he's President, Kiwanis Club, Clinton Township, board chair of Friends of Macomb Township, and board chair—Macomb Family YMCA in Mount Clemens. He's also donated time for local political campaigns and serves on the advisory board for the Salvation Army in Mount Clemens.
"I got involved with Kiwanis first," recalled Jantz. "One of my good friends is in the Kiwanis and he was asking me to join for a long time, so I joined to give back to the community. Shortly after that, I got involved with the Y."
From there, things snowballed.
As a member of the Kiwanis Club, Jantz said, "It enables people to come together and raise money. We give back to the community. Some people like to come to meetings, some people like to write checks and some people like to volunteer their time and we need all of them."
While some organizations have a membership fee, others rely on donations and fundraisers to cover costs. Al Marino, owner of Sam's Sorrento Pizza, is one of the originators of the Thrilla at the Villa, a local fundraiser for multiple sclerosis, veterans' organizations and more.
Thrilla at the Villa came about because of a boating trip and a diagnosis. About 22 years ago, Marino's wife was diagnosed with multiple sclerosis. While boating with friends, one of them mentioned how Marino shaved his head for a charity event a few years before. The memory got Marino's gears turning, so he brought in friends Tony Rubino and Guy Rizzo. The three sat down with George Penna at his restaurant, Penna's, and the Thrilla at the Villa was born.
"Next thing we knew it was a sell out and it's been a sellout ever since," said Marino.
The dinner and boxing event has given more than $850,000 for MS and an additional $150,000 to Henry Ford Macomb Hospital, Juvenile Diabetes Research Fund and Vietnam Veterans Chapter 154.
Marino is especially passionate about Vietnam veterans outreach. In fact, he created a special pizza in his restaurants called, "The General." For every pizza ordered, a portion of the proceeds goes to the Vietnam Veterans Chapter 154.
"I watch what these guys go through and it's just, we owe them everything. All gave some and some gave all. It's so true," he said.
Jantz agrees. "Most of my passion is kids and (I'm) very passionate about our veterans. Our kids because they're the ones leading our future and our veterans because they're the ones who paved the way to what we have today," he said.
The best thing about volunteering and donating is you don't have to have much. Just an hour or two or a buck or two can make a big difference. Plus, giving of your time or money to a worthy organization can boost your mood, help build new relationships and even give you a renewed sense of purpose.
For more ideas on how you can volunteer or donate to a local organization, visit the First State Bank website and check out the FSB Cares page.