Trip Down Memory Lane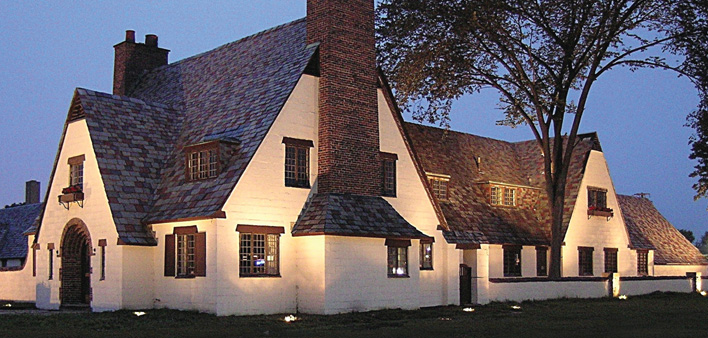 By Rebecca Calappi
Get those passports ready. Taking a trip down memory lane into Macomb's history is just what the Macomb County Historical Society was thinking when they created the Bicentennial Passport to Macomb County History program. The Passport program was created to inspire and encourage people to visit historical places throughout the county. According to Kim Parr, director of the Crocker House Museum, one of the passport's sponsors, "The main purpose of the program is to encourage our community and outsiders, to see the historical sites we have. It's amazing how many sites we have. It's helping people to think, with this bicentennial, about all the history we lost, and about how much we still have." The Passport program runs now through the end of the year. It includes a passport booklet listing more than 25 historical sites in Macomb County. Explorers who visit seven of the sites and receive a stamp, can show their passports at the participating Culver's restaurants and receive a free meal.
"We hope that when people tour these sites, we want them to say, 'Wow, I'm glad this wasn't torn down for a parking lot,'" said Parr. Many of the historic places are familiar land marks that we Macomber's know and love, like the Octagon House, the Crocker House Museum and Selfridge Military Air Museum. With more than 25 places on the Passport Macomb Now Magazine wanted to highlight a few of the ones you may not know about. Enjoying the history of our county is just one part of the Bicentennial celebration.
Packard Proving Grounds
49965 Van Dyke Ave., Shelby Township
packardprovingrounds.org
Car buffs and architecture fanatics should make it a point to visit the Packard Proving Grounds in Shelby Township. The 17-acre site features several Albert Kahn designed buildings, as well as the proving grounds of the Packard Motor Car Company. Since 1927, this automotive landmark has had a place in the industry. Today, there's a historic village circa 1928, vintage cars and events for the whole family—including car shows.
The proving grounds are located on Van Dyke between 22 Mile Rd. and 23 Mile Rd. Catch a free tour every Saturday from May through October, during the Shelby Twp. Farmers Market, which is held onsite.
Bunert One Room Schoolhouse
27900 Bunert, Warren
warrenshistsoc.org
Only 1,000 feet from its original location, the Bunert One Room Schoolhouse is located on the Warren Woods Tower High School campus. Established in 1875, the schoolhouse hosted children until 1944. Once the longest serving one room school in Warren, it was known as District No.4 and later became the Warren Woods School District. After it closed, the building was donated to the Warren Historical Society and moved to its current location. The building was restored to its original design and upgrades were completed in 1994. In 2009 a made-in-Michigan movie, Leonie, was fi lmed there.
Visitors can stop in on the second Sunday of the month from May through September from 1 to 4 p.m.
Michigan Military Technical and Historical Museum
16600 Stephens Road, Eastpointe
mimths.org
For military enthusiasts, this is one stop not to be missed. The Michigan Military Technical and Historical Museum has displays of uniforms, vehicles and even weaponry. There are scouting programs, volunteer opportunities and events almost every weekend.
On Saturdays from 10 a.m. to 5 p.m. and Sundays from noon to 5 p.m., you can browse history to your heart's content.
The Grand Pacific House
51065 Washington Street, New Baltimore
newbaltimorehistorical.org
In the late 19th century, when people who lived in Detroit wanted to escape the confines of the city, they went to New Baltimore. The destination became so popular, The Grand Pacific House was built in 1881 to accommodate vacationing Detroiters. The two-story brick building featured eight guest rooms, a lobby, dining room and a saloon. Three decades later, the tourist buzz slowed and the hotel closed. Over time, The Grand Pacific House was a boarding house, a private home, the saloon was turned into a soda fountain and candy shop, and finally a hardware store, which closed in 1972. Today the New Baltimore Historical Society owns the building and has just completed a major renovation.
Take a walk through history on Wednesdays and Saturdays from noon to 2 p.m. April through December.