The Sky's the Limit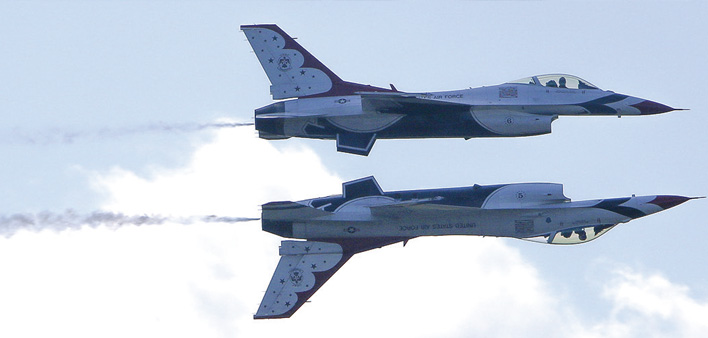 By Nick Lico/Photography by Anne Nicolazzo
After a five-year hiatus, the much-anticipated air show returns to Selfridge Air National Guard Base on July 9 and 10. It celebrates the next century of flights at Selfridge and showcases our hometown military.
"Selfridge has been a staple of this community for 105 years. It's one of the oldest continuously operating military airfields in the nation and houses all five branches of the military service. The air show provides a glimpse of what we do," said Mark Vaught, the air show director.
Visitors to the show can expect to see flying demonstrations of numerous planes from our military service and a few from foreign countries. "A lot of great acts are coming to the show and there's also a lot to see on the ground. Visitors can touch jets, walk through them and get a feel for what it's like to be a crew person. It's an excellent event for visitors of all ages," Vaught added.
Admission to the air show is free. Premium seating is available for those who wish to avoid the large crowds and guarantee themselves a great seat close to the flight line, the show and close to food vendors – along with the benefit of private restrooms.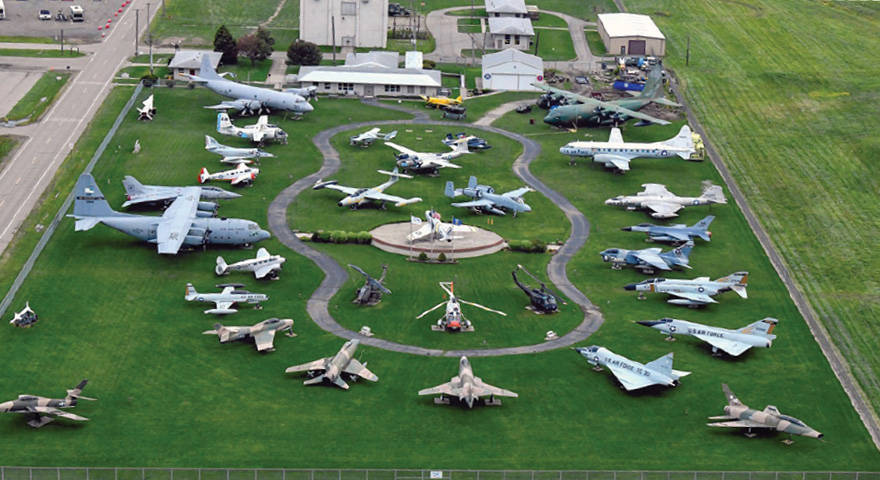 If you plan on going, Vaught offers the following advice: "Bring your amazement and excitement. Just don't bring items that are not allowed. We're expecting over 400,000 visitors over the two days, so give yourself plenty of time to take in all that this show has to offer.
Another exceptional attraction at Selfridge – this one available year-round – is the Selfridge Military Air Museum. It houses thousands of exhibits, interactive learning demonstrations and an amazing collection of aircraft and historical displays.
Currently, the museum can only be accessed by entering the base, which is a secure military installation. Anyone without the proper government identification is required to have a mandatory security background check performed, as well as providing a current and valid U.S. driver's license, current vehicle registration and proof of insurance before being allowed access to the museum.
To make visiting the museum less cumbersome, the museum is seeking partners to fund a project, that when completed, will allow public access to the museum directly off of Rosso Highway. Achieving this will require creating a new entrance to the base via building a bridge over the Irwin Drain and a modification of Rosso Highway.
"The project is approved and we are working with base, county, state and federal officials to make this a reality," said retired Brig. Gen. Doug "Odie" Slocum, museum board member. "Once we break ground, we're hoping to complete it within a year."
Slocum described the public access to the museum as an initiative to unlock the rich history of Michigan aviation and the Michiganders who have served their state and nation at Selfridge for more than a century.
"Being able to access the museum without going into the base will open the doors to everyone and showcase our legacy, promote STEM education and provide a community destination for social gatherings and events right in the very shadows of Michigan's hometown air base," Slocum added.
The cost of this project is estimated at $3.5 million and the museum is looking for financial assistance from individuals and corporations. "A lot of the museum is not about just looking at the past. It's about the role of aviation and the role it plays in the future of our country's defenses. It inspires the next generation to do great things," Slocum said.
While most of us are familiar with the air show and a few know about the museum, it's likely a smaller number still understands and appreciates the economic role Selfridge continues to play in our county's wellbeing.
"Selfridge is our hometown airbase and solidifies Macomb County as the epicenter in both aerospace and defense through mission readiness and preparedness. The partnerships we have formed with both the Selfridge Air National Guard Base, its tenants, and the Detroit Arsenal are a driving force behind the strength of the defense industry in Michigan and Macomb County. In 2020, over $5 billion in federal contracts were awarded to companies in Michigan. More than 60 percent of those dollars, a little over $3.2 billion, went to companies located in Macomb. That's almost 6,000 contracts awarded to 715 companies," said Vicky Rowinski, director of Macomb County Department of Planning & Economic Development.
In 2021, over 24,300 defense-related jobs resided in Macomb County. Most of these were highly skilled positions, such as computer systems analysts and software developers, further positioning our county as a place to be for young professionals.
For more information, teamselfridge.com, selfridgeairmuseum.org, ped.macombgov.org