The Road Less Traveled Has Made a Difference for Macomb Community College President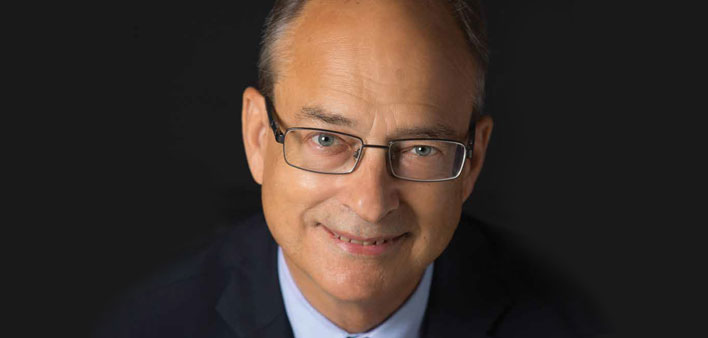 By Nick Lico
After nearly 50 years with Macomb Community College, the last nine as its president, Dr. Jim Jacobs is retiring in June. The Brooklyn native and Princeton University grad has been deeply involved in our community; he's on the board of several institutions and has delivered the Macomb County Economic Forecast for the past 30 years. Macomb Now Magazine recently sat down with Dr. Jacobs to get his view on the past, present and future of our county.
Macomb College is a long way from New York City. How did you end up here?
The day before the Detroit rebellion, I came to speak to students about activism and the Vietnam War. Shortly after my speech, the department chair offered me a teaching job. (He has taught social science, political science and economics at the college.)
We understand your peers were concerned about your accepting the position.
When some of my classmates discovered I'd accepted the position, they took pity on me. They said, "What can we do to help you find a job?" Years later, Princeton asked me to come and speak because they recognized the importance of community colleges.
How does the college compare to its early days when it was referred to as "12-Mile High?"
It has been a great force in our county. When I arrived in 1967, there was one campus. Today it's considered by county residents an important institution for their families and the county's future. I'm proud to have played a small role in that transformation. Lots of people have good jobs, do well economically. Relatively few feel that what they've done has made a difference in people's lives. What we do here at Macomb affects people's lives.
For 30 years, you've delivered the Macomb County Economic Forecast. How has Macomb evolved during that period?
I've seen a tremendous transition by the county that is often overlooked by county residents. It used to be suburban, industrial and principally automotive related. The auto industry is still important, but it has changed. There are fewer opportunities for those with only a high school degree. The growth is in technical areas, research and development, which often require not just a post-secondary education at Macomb College, but sometimes a bachelor or a master degree.The future of the county is based on broad acceptance of diversity. For Macomb County to be a crucial research and development center, we need racial and ethnic diversity. We need a good understanding of other cultures.
 
What are your post-retirement plans?
I consider the next phase of my life an evolution, not retirement. I plan on being active in the community, supporting the college and its programs. I will be active in the college in some sort of legacy project that will bring national speakers to the area and I will be working with a local foundation on workforce issues.

Dr. Jacobs will also continue his life-long passion of running and will be spending more time with his family. We at Macomb Now Magazine want to extend our appreciation to Dr. Jacobs and wish him all the best.