The Man Behind the Restaurants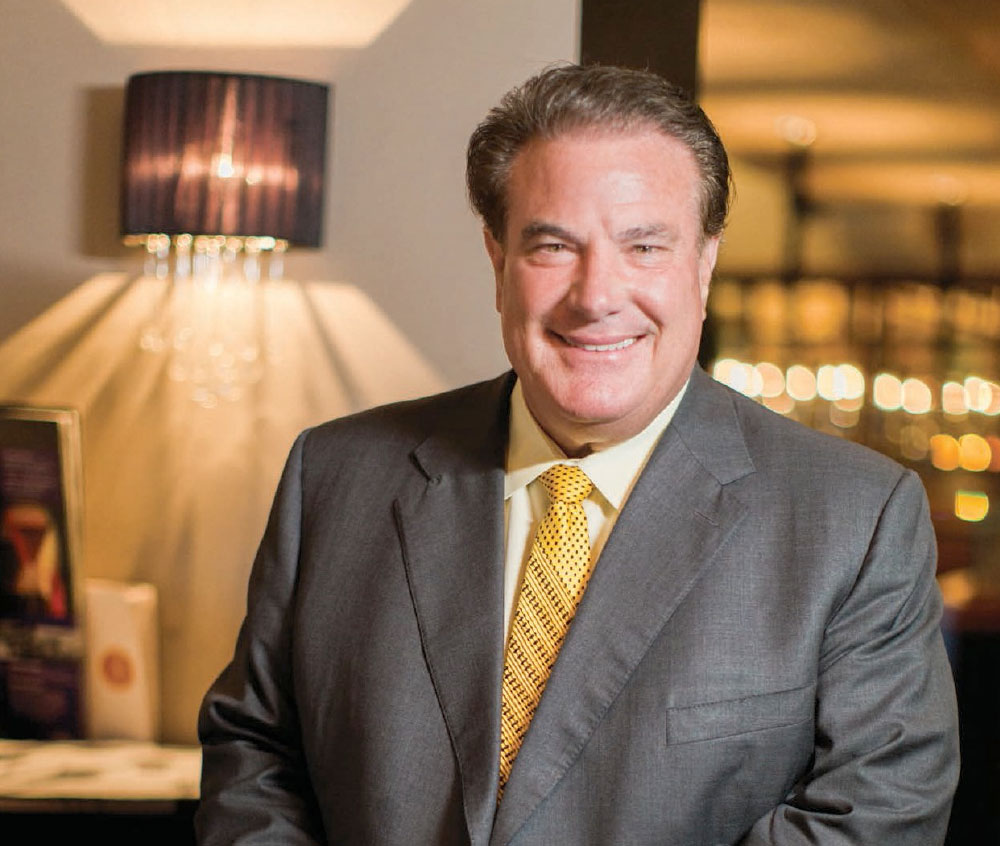 To Joe Vicari, family is first and foremost.
By Nick Lico / Photography by Maria Lisa Militello
In the restaurant business, the name Joe Vicari is well known: he owns nine Andiamo restaurants in Metro Detroit, including a brand-new one at Detroits Metropolitan Airport. His restaurant group further includes the Andiamo Steak House in Las Vegas, Brownies on the Lake in St. Clair Shores, four local The Country Inn family restaurants and he co-owns Joe Muer Seafood in the Renaissance Center. In total, Vicari owns 20 businesses not all are restaurants. Half are located in Macomb County. His companies, which include Freedom Hill Amphitheatre in Sterling Heights, employ more than 1,300 people. One would expect someone this successful to be standoffish, but in fact the opposite is true.
When asked what the average person would be surprised to discover about him, he quickly replies, Im approachable, easy going. Family is a big part of my life. For me the greatest joy in the past few years has been my grandchildren.
That sense of family extends well beyond Rosalie, his wife of 36 years, and his three children: daughters Theresa Ahee and Carmela Gray and son Dominic, who is director of operations for the Andiamo Group. To Vicari, his employees and his customers are also family.
We have a lot of employees who have been with us 10 to 15 years. I believe you should treat people the way you would want to be treated. We try to be flexible with our employees, understanding that they have families. I am proud that we provide a livelihood to so many people, Vicari said.
At his restaurants, the former college linebacker welcomes his guests with a firm handshake and a hearty smile. Its one of the most pleasurable aspects of his business.
I got in the restaurant business because I thought I would be doing it with my father and would expand by opening up another location or two. Somehow, the restaurant business really got in my blood. I would go to different restaurants and see the interaction between the owners and the customers. I really liked the idea of interacting with the guests, he said. He encourages his managers and partners to follow suit.
I want our customers to feel at home. I think thats one of the reasons for our success, the 58-year-old added. That success can be measured in terms of annual sales, reported to be $50 million but more importantly in lifelong customers. He stated that he is now meeting second generations of his customers.
The lifelong Macomb County resident who grew up in what is now Eastpointe and currently resides in Clinton Township, doesnt hesitate helping those less fortunate. He supports organizations such as the Capuchin Soup Kitchen, Henry Ford Hospital, Hermelin Brain Tumor Center and St. John Providence.
Were involved with a golf outing for Gleaners. It raised $50,000 last year. Plus, we provide hundreds of gift certificates to schools, churches and various groups, Vicari said.
Vicari has boundless energy, a requirement for someone as busy as he is. Twelve-hour workdays during the week are not unusual and the load typically increases during the summer, with events at Freedom Hill.
Leisure activities include family vacations during the winter and golf. Hes a member at the Detroit Golf Club. When asked for his golf highlights, a trip to the Buick Open Pro-Am stood out.
We won the Pro-Am and I believe I shot 76 on my own ball, he proudly stated.
Vicari realizes that while he may be the most visible face and most recognizable name behind the Andiamo Groups success, he did not achieve it alone.
I owe a lot of the restaurants success to our late chef, Aldo Ottaviani. He was a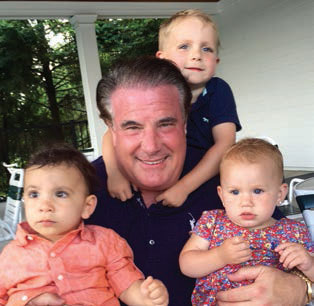 genius. He instilled in me the sense of buying quality items. He told me, Get your price but make sure you give them the best product you can give, Vicari said.
He is also quick to point out the role that his wife has played. Unfortunately, in the restaurant business, you work a lot of nights and weekends. Rosalie was the equivalent of a single parent for a number of years. She would call me and ask me to attend a kid function and sometimes I would, but a lot of times I would not because I was so busy. We laugh about it now because whenever she calls to tell me that the grandkids are at our house, I drop everything and head straight home.