Sterling Heights: A Historic Past and a Bright Future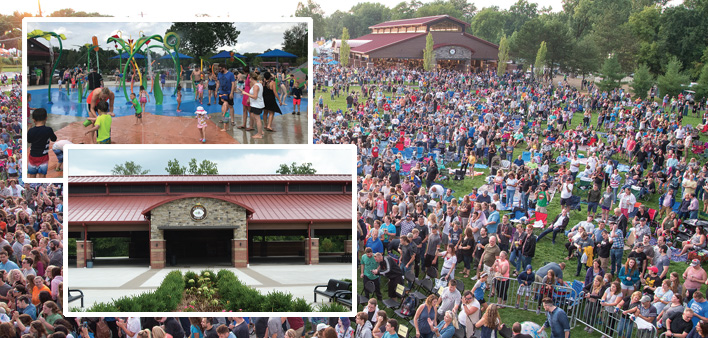 By Nick Lico
Consider the following tidbits about Sterling Heights: The area was first incorporated as Jefferson Township in 1835. Three years later, the name was changed to Sterling Township. It stayed that way for 133 years, when the City of Sterling Heights was incorporated. That took place in July 1968, making the city officially 50 years old today. Rather than looking back, its government is looking forward, building on the number of positives Macomb County's second-largest city enjoys.
"Incorporating as a city in 1968 allowed us to grow. We went from a farming town and bedroom community into today having the highest combined residential and commercial property values of any city or township in Macomb County and the sixth-highest in the state," said Mayor Michael Taylor.
That's a significant change from 60-70 years ago when Sterling Heights was an agricultural area, largely devoted to growing rhubarb and other crops that were sold in Detroit.
"We have a diverse economy that includes four automotive plants, major defense contractors, a major retail center, restaurants and mom-and-pop shops. We consistently rank as the safest city in the state with a population of more than 100,000 residents and we have one of the best parks and recreation systems in Michigan, the centerpiece being the recently renovated Dodge Park. It was voted Best Park in Southeast Michigan by Channel 7 viewers," Taylor added.
Dodge Park is the cornerstone of the city's Recreating Recreation initiative that will leverage existing natural resources to provide its citizens with year-round recreational opportunities that include:
Construction of a 98,000-square-foot community center offering a wide range of cultural and recreational activities.
A permanent facility for the Dodge Park Farmers Market.
A refrigerated outdoor ice rink.
An outdoor spray ground for those looking for a place to cool down in warmer weather.
A multi-use skatepark.
A hike/bike trail linking Delia Park with the over 100-acre City Nature Preserve.
A dog park at Delia Park.
Canoe and kayak facilities along the Clinton River.
These are just a few steps Sterling Heights is taking to improve the quality of life for its residents.
"We are constantly looking at what our residents want and how we can better meet their needs. Some of the solutions could be simple, such as how they may take advantage of current technology to pay water bills or get a dog license. Others may be a little more complicated, such as integrating technology into our roadways to make them safer and more efficient to travel. If we can reduce the commute time of our residents and anyone traveling through Sterling Heights, that improves the quality of life better for everyone," Taylor said.
"Bottom line, we want to provide our residents with the same level of customer service that they get from major retailers. An experience that is consistent, pleasurable and rewarding," he concluded.