Stars Dance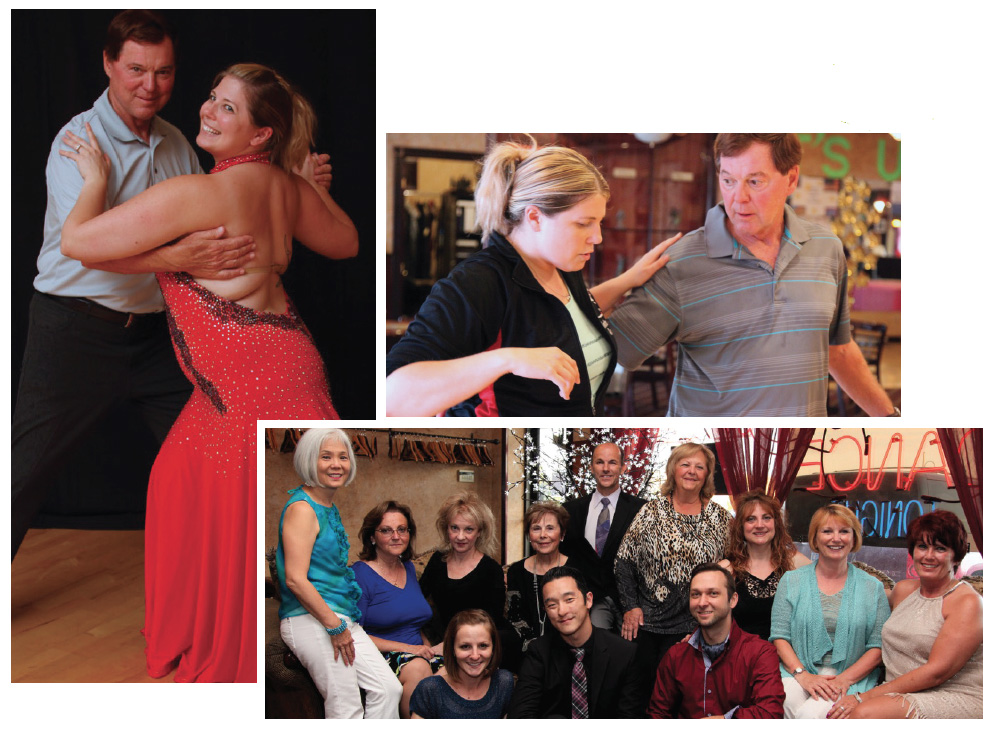 Watch the stars of Macomb County dance for a good cause.
By Gabriella Galloway
Holly Fujishige has been a dedicated student at the Arthur Murray Dance Center for the past nine years. Along with her passion for dance comes her passion for helping those in need. While volunteering at a homeless shelter many years ago, Holly had to refer many people to Turning Point, a program to aid domestic violence victims.
With hopes to raise money and bring awareness to Turning Point, Holly got together with other Arthur Murray students and came up with the idea of Stepping Out With the Stars. The group approached Jim, the owner of Arthur Murray of Sterling Heights, about the event and due to his generous heart and love of giving back to the community; he made their idea possible.
For 35 years now Turning Point has been an organization that has provided emergency support and prevention services for domestic violence victims. Their services include an emergency shelter, individual and group counseling, advocacy, a Personal Protection Order Assistance Program, a Forensic Nurse Examiners Program, and a Prevention Education Program.
Turning Point is an incredible resource. Last year alone they provided services to 2,887 individuals and answered more than 11, 988 crisis calls.
Stepping Out With the Stars will feature seven stars from the Macomb County area including: Rebecca Voigt, Amber Luciano, Dr. Carl Pesta, Audrie Jeffords, Robert Cannon, Kevin Higgins, and our very own Editor-in-Chief, Tracey Moro. After 20 donated dance lessons from Arthur Murray, these stars will compete in a ballroom dance competition in front of a panel of judges. Following the scores from the judges, the audience will have their chance to vote for who stole the show.
"Jim has a huge heart for community involvement. He is so humble and it comes from his heart," Holly Fujishige says of the incredible amount of time and money he has put into this fund raising event.
Jim and Holly talked about the many health benefits dancing offers. "I had osteoporosis and when I went in for a bone density three years ago I was told that my bone density was now perfectly normal," says Holly, "My doctor told me to keep doing what I'm doing."
Arthur Murray Dance Centers have been around for 103 years now and can be found all over the world. From 6 years old to 106, dancing is a fun way to stay healthy and on your feet. They offer private and group lessons for anyone who wants to join.
Tickets for Stepping Out With the Stars are sold in advance for $75 via the Stepping Out With the Stars' Facebook page.