Still Setting Trends 50 Years Later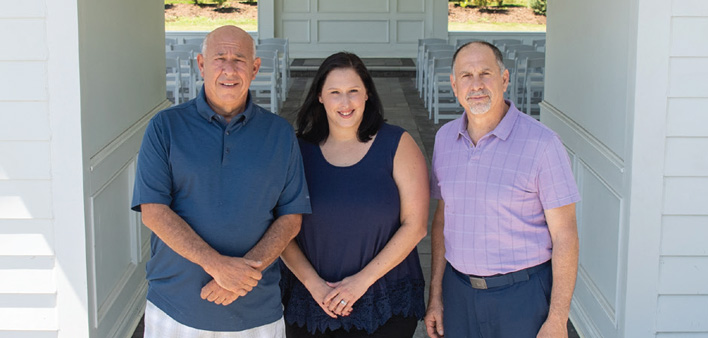 Zuccaro's Banquets & Catering celebrates another milestone.
By Nick Lico/Photography by Mike Ferdinanade & Ashley Ann
One of Macomb County's most popular banquet centers, Zuccaro's Banquets & Catering, celebrates 50 years in business this year. Its success can be traced to strong family values and to setting – rather than following – trends.
"My grandparents owned a small grocery store in East Detroit and my parents worked there. Customers would ask our parents, Lillian and Albert Zuccaro, to prepare meals for them for special occasions. That led to my parents starting a catering business out of our house in Detroit," explained Rick Zuccaro. He, along with various family members – some third-generation family members – run the banquet establishment on Gratiot in Chesterfield Township.
The catering business led to a job for Albert at the Italian-American Hall on Conner in Detroit and later to a kitchen manager position at the Royalty House on Groesbeck in Clinton Township. Then, in 1972, when the Royalty House went up for sale, the family purchased it.
"Our whole family worked at the Royalty House. Then, when the current location in Chesterfield became available in 1979, we jumped at the opportunity to purchase it," Zuccaro added.
"After 50 years we're still setting trends," Zuccaro said. "For example, three years ago we added a chapel and it's proven extremely popular with our customers for the convenience it provides. As popular as our patio was for ceremonies, there were always weather concerns. The chapel removes those concerns. It's covered, holds up to 150 people and looks like an old-fashioned church." For further convenience and to provide an even more all-inclusive wedding experience, Zuccaro's Banquets & Catering is in the process of building a photo garden, giving couples an exceptional background for their wedding photos. It's expected to be completed next year.
"The photo garden will be dedicated to our parents and will feature wildflowers and trees. It will be approximately 100 feet by 100 feet and will provide a park-like setting for those special photos. A primary concern of newlyweds nowadays is where to go to get their wedding photos. With the garden, there's no need to go anywhere else. Everything can take place right here," Zuccaro said.
In addition to weddings, Zuccaro's Banquets & Catering hosts graduation parties, First Communions, sport banquets and much more.
Zuccaro believes the reasons for the company's success can be traced to what he and his family learned from their parents and grandparents.
"We're known for our tradition of hospitality and for making people feel welcome. Our customers compliment us for our delicious food and exceptional service. We work hard to accommodate everyone and to make every event a special experience for our guests," Zuccaro said.
For more visit zuccaros.com.