8 Tips To Choosing A Senior Living Community That's Right For You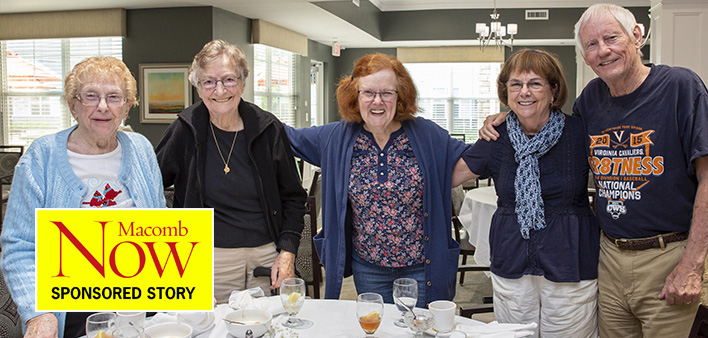 Every senior living community is different, but these eight tips will help you determine which community is right for you.
Location
Do you want to retire near your grandkids? Or stay within the community you've always called home? When choosing a senior living community, consider the location of the community and where you would be most comfortable.
Dining
With chef-prepared meals, restaurant-style dining and menus personalized to your taste, dining options at senior living communities offer many benefits. At StoryPoint communities, meals are even cooked from scratch using fresh produce from local farms. When you're touring a senior living community, ask what kind of ingredients they use or if you can stay for dinner to try a meal.
Daily Opportunities For Socialization
From game nights to resident-led clubs, family events, excursions and more, many communities provide weekly activities calendars so residents can experience events and activities that interest them. Ask what the community has planned for the week when you're on your tour.
On-Site Amenities
Every senior living community will have unique amenities and features for residents to enjoy. Make a list of what amenities are most important to you, and check that against what's offered at communities in your area.
Unique Community Features
Did you know that many StoryPoint communities have grand pianos, community gardens and accessible walking paths? It's small features like these that make it clear when a community is going above and beyond to consider the needs of the residents they serve. When you're touring a community, ask what set them apart from other communities in the area.
Pet-Friendly Living
Some senior living communities offer pet-friendly senior living. This is great if you are a proud pet owner yourself, but even seniors without pets enjoy offering the occasional treats, snuggles and smiles to their furry neighbors.
Various Levels Of Care
When a community offers various levels of care, residents can adjust their care as their care needs change and stay at the community they call home. When you're searching for a senior living community, think about services that may be helpful in the future in addition to what services fit your needs now.
Community Culture
Did employees stop to greet you? Do you hear laughter coming from the dining room or see residents mingling in common spaces? How residents and employees interact can offer a glimpse into what life at the community is like, so pay close attention when you're there. For more than 40 years, StoryPoint Chesterfield has been honored to get to know the seniors and families of the Macomb area, and soon they'll continue to do just that at their sister community, StoryPoint Clinton Township, opening spring 2024.
For the latest construction updates and to learn more about how you can become a Founder, call StoryPoint Clinton Township at (586) 204-4964.To schedule a tour and see for yourself what life at StoryPoint is really like, call StoryPoint Chesterfield at (586) 250-0352.