Seeking Romance Online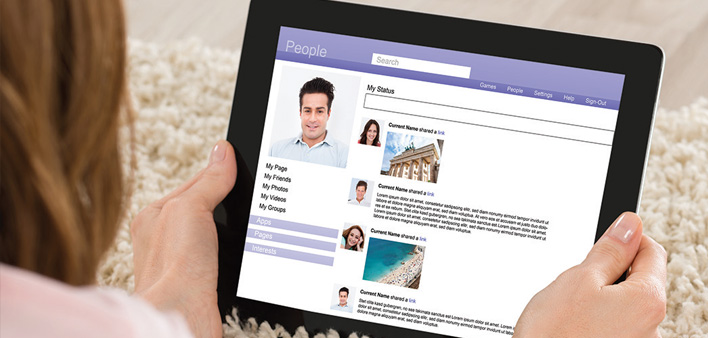 Few would argue that online dating has fundamentally altered the dating process. Most of us know someone who has used online dating. We hear both disaster stories and heartwarming stories where an online match resulted in marriage. But how does online dating compare to more traditional offline dating and does online dating promote better romantic outcomes than conventional offline dating? A review of the research by Finkel and Associates (2012) investigating these questions reveals some intriguing information.
In North America, more than 200 million people have access to the Internet. Every domain of contemporary life, from online shopping to the media, is now touched by the Internet in some way. The past 15 to 20 years have witnessed an increased presence and acceptance of Web-based companies that specialize in providing access, communication and matching to potential romantic partners. Each year, millions of hopeful individuals seeking romantic connection use dating sites. It has certainly become a booming industry and with good reason.
In its early years, online dating was typically frowned upon as a means to meet a potential romantic partner. In fact, individuals were often stigmatized and stereotyped as being unable to meet a potential mate in person. In more recent years, online dating has become an acceptable, convenient way to meet a potential romantic partner. Unlike traditional dating, online dating offers a number of "safe," albeit impersonal ways, "to get to know someone" before meeting in person.
Online dating provides individuals with easy access to an array of possible partners and potentially can be helpful for individuals who are interested in partners of a particular type, orientation, or lifestyle. Online dating functions best to the degree that it introduces people to potential partners they would have been unlikely to encounter otherwise, and can facilitate a rapid transition to face-to-face interaction, where the two people can get a clearer sense of their romantic potential. While this can be initially exhilarating, the choices of partners can often become overwhelming. Without a clear plan, "shopping" for the perfect partner may become a means to an end, rather than the beginning of a satisfying, emotionally meaningful relationship.
Many dating sites offer online tests that claim to be able to tell you your "perfect" match. While online testing can certainly help narrow down the options and be extremely useful in excluding potential daters who would be a poor relationship match, it cannot identify the person who is most compatible for you. Ultimately, online tests are only a tool. Do not minimize the role your own emotions and intuition including your unconscious "gut" feelings, contribute to helping you pick a potential partner.
Online dating is not without its limitations. Online profiles and communication do not compare so well to traditional "offline" dating in that it reduces people to two-dimensional "displays of information" and cannot initially fully capture a three-dimensional person complete with all their nuances. Body language, touch, and displays of emotion, cannot be experienced from interaction with an online profile and thus can only capture a glimpse of overall compatibility.
Research emphasizes that online dating is not a means to an end. That is, while online dating sites can be helpful in connecting individuals to others with similar interests and goals, online communication on dating sites is designed to make an initial connection, not set the foundation for a whole relationship. In fact, research reveals daters who have longer periods of online communication prior to meeting face to face may actually have less successful, long-term relationships. So, narrow your search, keep initial online conversation limited, arrange an actual date, and enjoy the journey.

A lifelong resident of Macomb County, Shelley Galasso Bonanno is a practicing limited licensed psychologist who completed her master's degree at Wayne State University in 1987 with a specialization in marriage and family therapy. She has a breadth of experience in working with adults, children, families, and couples. In addition to working in private practice, Ms. Bonanno performs consultative services for State and forensic agencies. She performs custody and parenting time evaluations and is a court approved mediator. Her writings have appeared in various online and print publications. An advocate for mental health, you can follow Ms. Bonanno on Twitter @shelleybonanno.