Control + $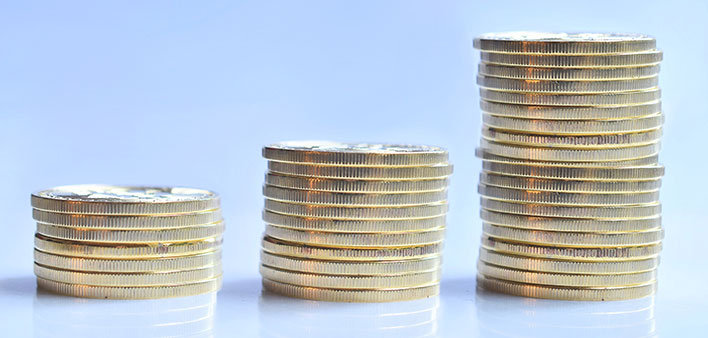 Save (and spend) with confidence
By Amy Persyn
Taking control of your finances is a significant step toward achieving financial wellness. Unfortunately, the process of managing money hasn't always been easy. A survey from National Payroll Week revealed that 34% of Americans say they'd struggle to meet their financial obligations if their paycheck was delayed by a week. Living paycheck-to-paycheck can be stressful, and establishing a budget is an important step in breaking that cycle.
The percentage of Americans who budget has hit an all-time high says Debt.com. A recent survey showed 86% of respondents track monthly income and expenses, up from 70% pre-pandemic.
Personal Finance Management (PFM), or budgeting, apps are one reason for the rise. These apps are software programs created to help you manage your finances by creating a budget and tracking your income and expenses.
You Could Track with Paper and Pen, but Why?
You don't need to be living paycheck-to-paycheck to benefit from a budgeting app. These apps allow you to take charge of your money, simply and easily. Many of us have multiple bank accounts, possibly at multiple financial institutions, credit cards, and a variety of accounts. A PFM helps create an overall view of your financial situation by pulling everything into one place and presenting the information in a way that makes it easy to understand.
PFM apps are usually user-friendly, so they're easy to use, even for users who aren't tech-savvy. And the convenience of an app is difficult to beat. Once you've installed the app on your devices, you can check your budget from anywhere. And because it allows you to connect all your accounts, every transaction you make with your credit or debit cards would be recorded automatically.
Many apps simplify the process of making a budget. If you're not sure where to start, fear not. Budgeting apps take out the guesswork. You'll connect your accounts, and provide information about your income and expenses, and then the app manages the rest for you.
What Can An App Do for Me?
Most budgeting apps have a common set of functionalities with some apps incorporating more extensive features. Overall, most PFM apps will:
Connect with other financial institutions so all your account information can be displayed in one dashboard
Create and track budgets
Monitor and track investments
Track spending and spending categories
Help you stay organized with finances
Some apps are more robust and have more features to help you manage your money. With them you could:
Track bill due dates and pay bills
Set up savings buckets and save toward financial goals
Set notifications for things such as balance levels and progress toward budget goals
Don't Just Set It and Forget It
While PFM apps streamline and simplify the process of budgeting and managing your finances, they can help you stay on top of your money on a day-to-day basis. With a budgeting app, you've added a layer of accountability. Categorize your payments into different types, and see w here you're spending your money (and where you're spending too much!). Because you always have access to a current snapshot, you can make adjustments as time goes by. Amy Persyn is a lifelong Macomb County Resident. She is passionate about connecting families and entrepreneurs with information that can help them become empowered and financially literate.
Which one do I pick?
The bulk of budgeting apps have a common set of functions, so if you're simply looking to track income and expenses and you'd like budgeting tools, most apps will do the trick. But if you have more specific financial needs, you'll want to pick a tool that helps you achieve your money management goals. For example, if paying down credit card debt is your goal, you might benefit from an app with a built-in debt tracker. If you're saving to buy a home, you might want an app that allows you to set savings goals and tracks your credit score.
Taking control of your financial wellness is easier now than it's ever been. If you don't have a budget in If you don't have a budget in place, finding a tool that can help you manage your money can be a beneficial step in helping you reach your financial goals.
Our own PFM app, GreenWi$e, is set to launch in early 2023! GreenWi$e consolidates information from multiple financial institutions so you can view your accounts and transactions all in one place. Manage your money with customizable budgets, categorize transactions to understand your spending habits, track your net worth, plus get tips to improve your financial strength. Keep an eye out for more info coming soon!

Amy Persyn is a lifelong Macomb County Resident. She is passionate about connecting families and entrepreneurs with information that can help them become empowered and financially literate.