Safeguards & Security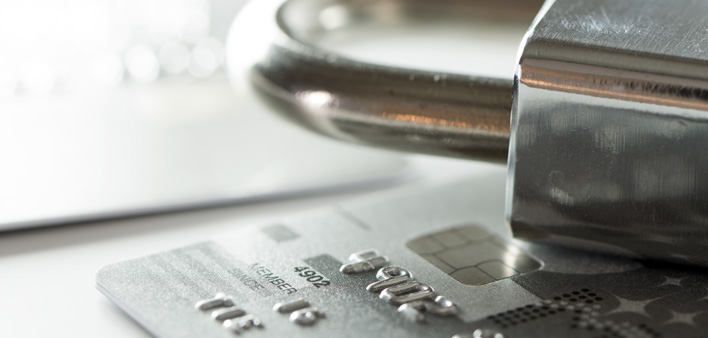 Protection tactics to keep your information safer from fraud.
By Amy Persyn
Recently, I logged into a credit monitoring service I use. Their app has a section that tracks any data compromises that my personal data may have been a part of, and my account showed a new alert. I was stunned that over the course of the past eight years, my data has potentially been compromised nine times. I was aware of a few of them, but not all. The alert cautioned me to take action to secure some of my passwords. While I am cautious and use more complex passphrases, I am aware that identity thieves are crafty and looking for opportunities to use my information to create false accounts, take from existing accounts, and other nefarious purposes. Although it is a pain to update credentials, contact third party agencies, and amend account log-ins, I have heard enough horror stories about the impact of identity theft to know that a proactive approach goes a long way.
In the event of an incident compromising your identity or your account safety, there are steps you can take to keep your information safer.
Place a fraud alert on your credit report
A fraud alert conveys to anyone requesting your credit report that you suspect you were a victim of fraud. When you or someone else attempts to open a credit account in your name, the lender should take measures to verify that you have authorized the request. A fraud alert should not stop you from using your existing credit cards or other accounts, but it may slow down your ability to get new credit. An initial fraud alert is valid for ninety (90) days. To place a fraud alert on your credit reports, contact one of the three major credit reporting agencies – Equifax, Experian, or TransUnion. One agency will notify the other two on your behalf.
Obtain and review credit reports
When you receive a credit report from each agency, review the reports carefully. Look for accounts you did not open, inquiries from creditors that you did not initiate, and confirm that your personal information, such as home address and Social Security number, is accurate. If you see anything you do not understand or recognize, call the credit reporting agency at the telephone number on the report. Even if you don't find signs of fraud, remain vigilant in reviewing your credit reports. You may obtain a free copy of your credit report once every 12 months from Annual Credit Report. 
Credit Agency Contact Information
EQUIFAX
(888) 766-0008 | www.fraudalert.equifax.com
EXPERIAN
(888) 397-3742 | www.experian.com/fraud/center
TRANSUNION
(800) 680-7289 | www.transunion.com
ANNUAL CREDIT REPORT
(877) 322-8228 | www.annualcreditreport.com
FEDERAL TRADE COMMISSION
(877) 438-4338 | www.identitytheft.gov
Review statements and report suspicious activity
If you detect any suspicious activity on any account or have reason to believe your information is being misused, you should promptly notify the financial institution or company with which the account is maintained. You should also promptly report any fraudulent activity or any suspected incidence of identity theft to proper law enforcement authorities, your state attorney general, and the Federal Trade Commission ("FTC"). If you file an identity theft report with your local police department, you should ask for and are entitled to receive a copy of the police report. Some creditors may ask for the information contained in the report. You may be able to obtain information from your state's attorney general on the steps you can take to avoid identity theft. To file a complaint, contact the FTC.
In addition to remaining vigilant of your accounts and credit report, following best practices to keep your data secure will allow you to better safeguard your personal safety and reduce the risk of identity theft. For additional information on protecting your accounts, contact your financial institution to learn about the services they offer to keep you safer.

Amy Persyn is a lifelong Macomb County Resident. She is passionate about connecting families and entrepreneurs with information that can help them become empowered and financially literate.