Protecting Your Loved Ones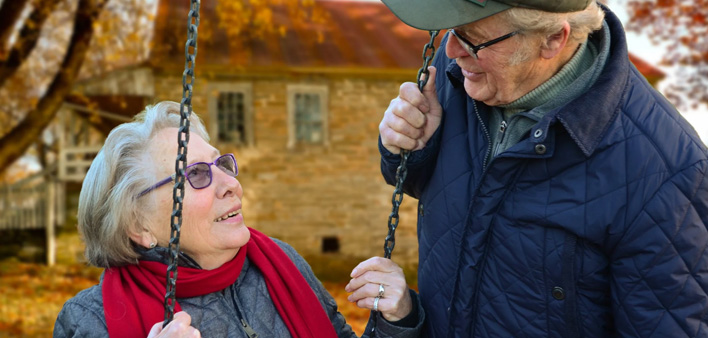 (from the Winter 2022 issue)
How to recognize and prevent financial abuse in the elder population.
By Amy Persyn
According to the National Council on Aging (NCOA), up to five million older Americans are abused each year. One type of elder abuse is elder financial abuse, the misuse or withholding of an older adult's resources by another person. Whether the abuse is committed by a stranger or someone the victim knows, estimates of elder financial abuse costs to older Americans range from $2.6 billion to $36.5 billion each year. While it's likely that rates of financial abuse are underreported, elder financial abuse is self-reported at higher rates than physical abuse, neglect, or other types of elder abuse.
KNOW THE SIGNS
With financial abuse on the rise, it's up to us to help protect our older loved ones and help them protect themselves. We can start by knowing the signs of financial abuse and exploitation to look out for:
UNPAID BILLS. If you see mail piling up, or the older adult is receiving foreclosure warnings or their electricity is shut off , their caregiver might be using their money for something other than paying bills.
UNUSUAL CHANGES IN SPENDING PATTERNS. Is their bank account showing more frequent ATM withdrawals? Are checks being made out to cash or written out of order? Large expensive purchases? Wire transfers to odd accounts? Any of these could be an indicator that something is amiss.
MISSING HOUSEHOLD ITEMS. Be on the lookout for the disappearance of valuable items such as treasured family heirlooms or expensive tools.
SUSPICIOUS CHANGES IN LEGAL DOCUMENTS. Unexpected changes in the elder adult's will, power of attorney, or property deeds are a red flag.
KEEPING OUR LOVED ONES SAFER.
Being aware of the signs can help us identify abuse that is already taking place. But how can the abuse be prevented in the first place? Older adults (or anyone, for that matter) can lower their risk of being victimized by doing several key things:
Protect sensitive information. Shred bank statements, receipts, and unused credit card offers, and lock up checkbooks and statements when others are in your home
Avoid giving out personal information over the phone unless you've initiated the call
Order and review your credit report once a year
Use direct deposit for checks
Don't rush into financial decisions. Ask for details in writing, and consult with a trusted advisor before signing anything you don't understand
Stay active in the community and connected with family and friends. Decreasing social isolation lessens the likelihood of abuse.
Trust your instincts. If something doesn't feel right, trust that feeling
WHAT TO DO
If you or a loved one has been a victim of financial abuse, reporting the fraud is essential. Contact the local police for help and be sure to reach out to your bank to make them aware of the fraudulent activity. Your bank can work with you to protect your accounts, and if possible, recover your losses. You may need caring support, so be sure to talk to a family member or friend who has your best interest at heart.
Though elder abuse is on the rise, taking preventative measures to protect t he most vulnerable can keep them safer and protect their financial well-being.

Amy Persyn is a lifelong Macomb County Resident. She is passionate about connecting families and entrepreneurs with information that can help them become empowered and financially literate.