No Falling Behind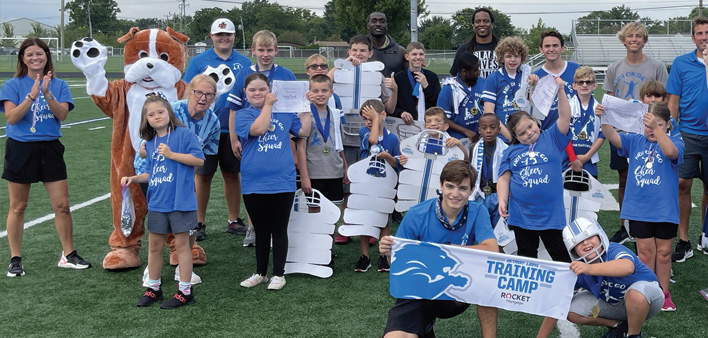 Kids on the Go helps families navigate learning differences.
By Rebecca Calapp
When Tommy Skowronski was 3, he didn't have much to say.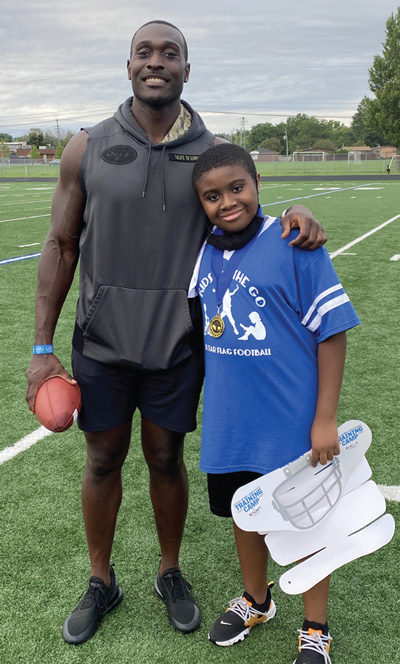 Today, thanks in part to his time with Kids on the Go, he has a healthy vocabulary and is a thriving 9-year-old.
Kids on the Go just wrapped its 24th year of summer programming for kids just like Tommy, who have speech delays or other learning differences. And what started in the basement of Bi-County Hospital, grew to locations in St. Clair Shores, Rochester and Traverse City.
Kristy Schena is a speech pathologist and the founder and executive director of Kids on the Go.
"My first spring at the hospital, I was getting calls from parents for summer programs. We did insurance checks and were surprised to hear summer programs were not covered. Back in the 90s, it was $45 for 15 minutes of speech therapy. Today it's $100 for 15 minutes," recalled Schena. Inspired to help kids keep the progress they made during the school year, Schena found a corporate sponsor and enrolled 13 kids in the first camp.
"Our goal is to maintain their skills in the summer, so they don't fall behind," said Schena. "Most teachers or therapists will tell you it'll take until the end of September to catch them back up."
At the time, camp was for younger kids, but as need grew, Schena expanded the offerings. This past summer, Kids on the Go worked with kids ages 3 to 17. In addition to speech therapy, there are a variety of programs from storytelling and sports to career and life skills as well as bucket drumming and adaptive dance.
"All programs are free," says Schena. "We're able to keep all these programs going for these families because of corporate sponsors."
As a special-needs parent, Schena understands that it can be very isolating.
"There's no handbook for raising a kid with special needs," said Schena. "The friendships and understanding that take place are special. I believe in empowering our kids as well."
Tommy's mom, Colleen Skowronski, is a teacher.
"When you become a parent, you don't think or plan to have kids who struggle. Even though we are teachers, we're not trained to raise kids with special needs. Kids on the Go welcomes you into a family or community," Skowronski, who lives in Chesterfield Township, said. "As a parent, we appreciate the sponsors that contribute to the programming. We absolutely appreciate that because it's such a high-quality program. Our kids benefit so much in those six weeks."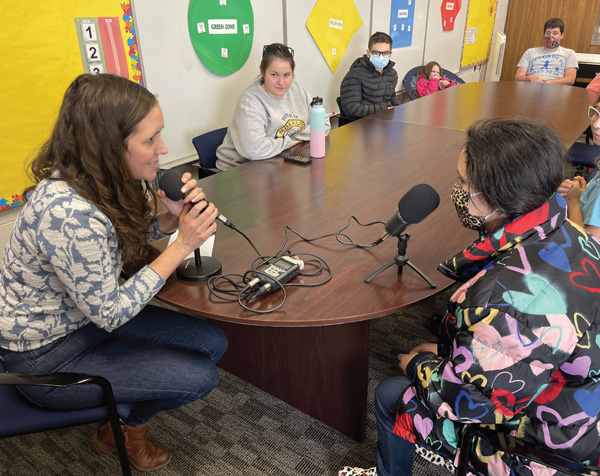 All three Skowronski kids benefit from Kids on the Go. Tommy has done golf, social skills, tennis and basketball. Younger brother Benjamin and little sister Jane, also attend camp.
"They definitely have a confidence about them they don't necessarily have in school, and a bigger willingness to try new things," said Skowronski. "The camps gave kids confidence to interact more with other kids and adults. It's a great place for kids to grow and interact. You get to see a whole different side of them. You see so much happen in them in six short weeks."
Teenagers also grow and learn at Kids on the Go. Through the Teens to Work program, young people gain valuable career skills that can lead to real-world jobs. Schena said teens who apply to the program can get hired by Kids on the Go. They make minimum wage and gain the experience and confidence they need to apply for other jobs.
Kids on the Go also offers programs for picky eaters, who need extra encouragement to try new foods. They also combine snacking with social skills, so kids can double up on learning while still having fun.
Schena recalled one young man, who at 12, was a foodie. She figured he'd be a great help in the picky eater program, so other kids can be coached by their peers. Turns out, she was right.
"A young girl in the class was struggling and he told her she's doing a good job," Schena said.
The satisfaction and pride from seeing that interaction between two young people, each with their own challenges, is evident in Schena's voice when she tells the story. But most of all, Schena's pride shines through when talking about the relationships that form through Kids on the Go. Therapists and kids, parents and kids learning with each other, all knit together as a beautiful community.
"Raising young children with developmental delays can be discouraging. You watch your children struggle with things that seem so fun and simple to their peers. It's often difficult to ignore the looks from onlookers, and no matter how far your child has come, it never seems far enough," said Skowronski. "Somehow, when you walk through the doors of Kids on the Go, a weight is lifted. You see carefree smiles on each child as they run to the therapists and volunteers. They know it's going to be a fun day and that everyone is there to celebrate their success."