Homebuying Help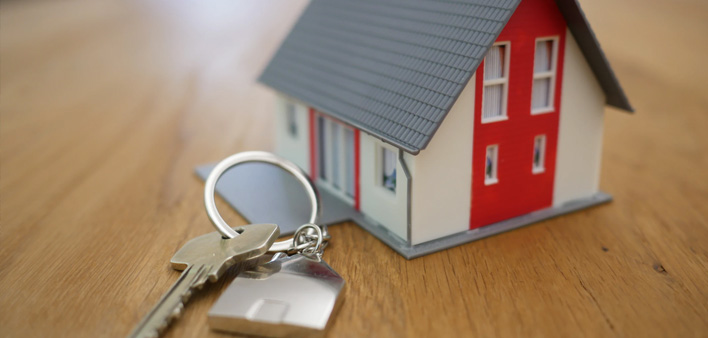 Providing insight and expertise to prepare our neighbors for success.
By Amy Persyn
The homebuying market in Macomb County remains quite competitive. People are moving for a variety of reasons — high rental prices, wanting an upgrade, or lifestyle changes to name a few. Regardless of the reason, it is important to be as prepared as possible in this competitive market.
"We continue to see record-low inventory of homes available in our community which equates to more buyers than properties available," explains Marc Reneau, First State Bank's First Vice President & Mortgage Loan Manager and a lender with 31 years in the industry. "Because of the low inventory, buyers see the value of working with local lenders who understand the market and have relationships with Realtors who know the market at a neighborhood level. It can be effective in getting what you want at a payment that works for your situation."
Low Inventory = Get Qualified
When inventory is low, you must be on your A-game. It takes more than scrolling through online home listings and saving houses to your favorites. Serious buyers should be qualified and ready to make an offer when their dream home becomes available. Often, agents pre-list homes, when the property hits the actual market, interest is already there. If you are not recently qualified, you will most likely miss out.
Rising Rates & Their Impact
Compared to 30 years ago, interest rates remain low. However, at the time of this writing, rates are on the rise. You may need to rethink what you can afford when it comes to the asking price of a home. Increased interest rates may also mean that you qualify for less of a mortgage. "Even if you spoke to a lender and have begun looking at homes or you've gotten prequalified, even just a few months ago, you might no longer qualify for the original loan amount based on the increased rates," says Reneau.
Why? As interest rates go up, your overall buying power may be reduced because a lender must factor in the higher rate to ensure you can afford your payment. Increased interest added to your monthly payment means the principal amount must stay within a reasonable limit – or you may need to have a larger down payment.
Rate isn't the only factor that can affect how much you can afford. Rising property values can lead to an increased taxable value – which can also eat into the amount you can afford on the principal portion of your loan.
Adjustable Rate Mortgages
With rates on the rise, you may hear talk of alternative loan options such as adjustable rate mortgages (ARMs). While an ARM is not for all borrowers or scenarios, in a rising rate environment it can be an option to keep the interest portion of a mortgage payment more affordable in the near term.
A lower rate can mean more buying power (you can be approved for a higher loan amount). For an initial term (ranges from 3 – 7 years), an ARM rate is set below the market rate for a comparable fixed-rate loan
If you plan to move within 5-6 years, you can take advantage of the lower rate knowing you will be selling before the loan adjusts.
ARMs are more complex loans. This doesn't mean they're not a valid option, but rates do tend to increase after the initial term. As a consumer, you must be aware and understand your loan.
For many people, homeownership is part of the American dream. Purchasing a home is a personal and major decision. It is best to weigh your options with an industry professional to make the most of your experience. We recommend working with a reputable local lender who has your best interests in mind so you can build an overall picture of financial health.

Amy Persyn is a lifelong Macomb County Resident. She is passionate about connecting families and entrepreneurs with information that can help them become empowered and financially literate.