Health, Healing, Hope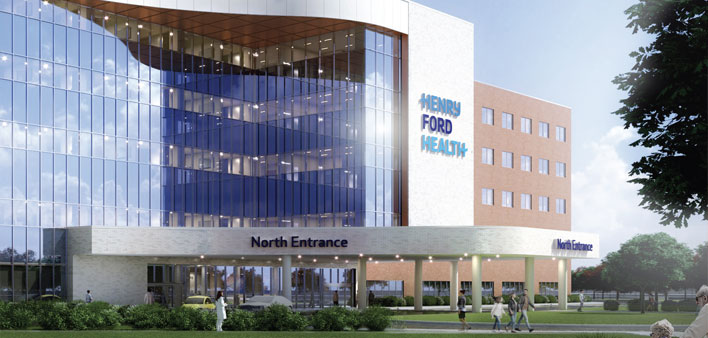 Janet & Jim Riehl North Tower Opens at Henry Ford Macomb Hospital
By Rebecca Calappi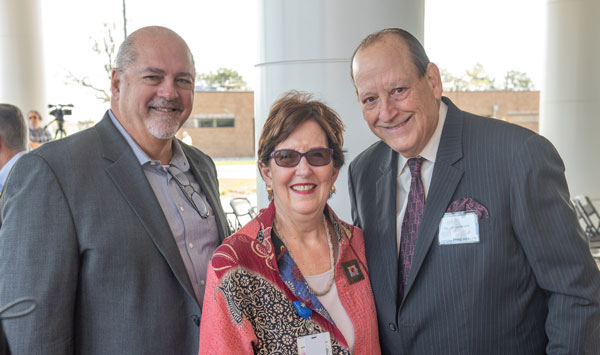 After years of planning and preparation, Henry Ford Macomb Hospital has opened a new patient tower with the hopes of revolutionizing patient care in Macomb County.
"We are where we are today — taking this historic and transformative step in Macomb County — because of the community's trust, belief and support of Henry Ford Macomb Hospital. We do not take that trust for granted," said Henry Ford Macomb Hospital President and CEO Barbara Rossmann. "With this new tower, we've created a holistic environment reflective of the many cultures and communities in and around Macomb County that we have the honor and privilege to serve. It is very gratifying to see this project finally come to life."
What began as site work in 2020 and progressed to construction in 2021, now stands 225,000-square-feet of 160 all-private patient rooms and a state-of-the art healing and work environment. The tower is named the Janet & Jim Riehl North Tower.
"We are profoundly grateful for the generous donations that helped to make this new patient tower possible, including a naming gift by community stewards and philanthropists Janet and Jim Riehl of Friendly Automotive Group," said Mary Jane Vogt, Henry Ford Health's Executive Vice President and Chief Development Officer.
The tower, which connects to the existing hospital, represents the largest expansion project since the hospital was built in 1975—and the largest healthcare investment in Macomb County history. The full scope of the $265 million project includes a redesigned north entrance, expansion of the existing powerhouse and loading dock, roadway improvements and a new secure staff parking lot to address campus parking needs.
In addition to bricks, mortar and technology, patients and visitors will benefit from the creative and thoughtful artwork throughout the halls.
With help from the Anton Art Center, the hospital's Healing Arts program issued a Call for Art in February 2023. More than 270 Michigan-based artists, most from Macomb County, submitted more than 1,300 works of art. More than 200 pieces were purchased and are displayed throughout the new north tower.
"We know that art can reduce feelings of anxiety and inspire feelings of calmness. That's why we were so purposeful in our selection of artwork for the new tower," said Rossmann. "We also saw this as a chance to support local artists and help build the arts community in Macomb County and Michigan."
Although science and art are often on different paths, they blend beautifully in the Henry Ford Macomb Hospital north tower. Creating a link between health and community, the new tower stands as a source of comfort and hope in Macomb County.