Health Care Experts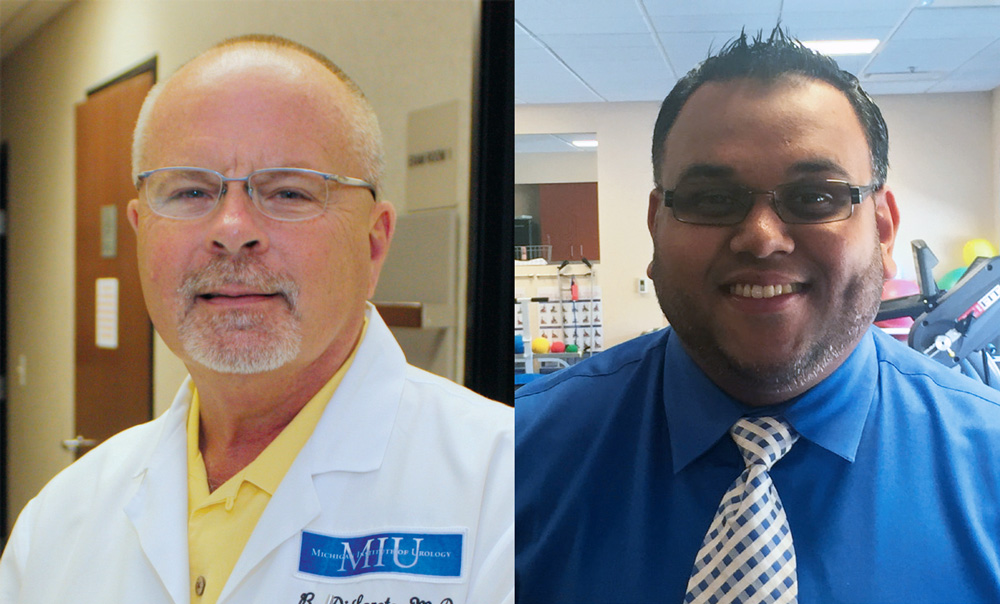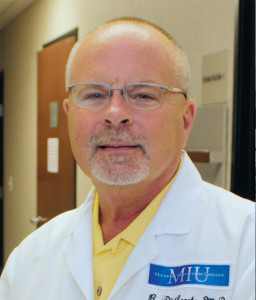 Dr. Robert Di Loreto
"The primary care doctor is the first line of defense," said Dr. Robert Di Loreto, one of the founding partners of the Michigan Institute of Urology, when speaking of general urological health.
"Making sure that you're drinking enough fluids to keep your urine clear is important," he said, and it can aid in preventing infections for men and women. Not going often enough or not emptying your bladder can at times spur on infection, he said.
Beginning at age 50, men should have regular prostate screenings – which is the same for both prostate enlargement and cancer. He also said that similar to women doing self-exams for breast abnormalities, men should do self-exams for testicular masses. "Unfortunately, the timing is such that the typical age of onset of testicular tumors is in men in their late 20s, a time at which they don't often go to the doctor."
Parents and caregivers should be observant and make sure children have enough fluids and go often, too. "There are a lot of congenital things that can happen developmentally that can reflect themselves in children getting infections, for boys and girls," he said. "If there is an issue of going or not going, children need to be evaluated."
Dr. Robert Di Loreto said urology has changed over the years in that there are many office-based or minimally invasive procedures that can now be done to help treat urination issues, many of which used to involve hospitalization.
---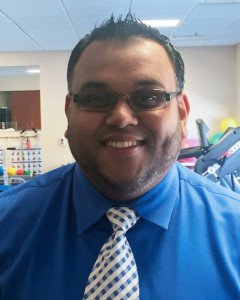 Adeel Kahn
People often visit a skilled nursing care facility when they require rehabilitation following a surgery or injury, such as a fall. Adeel Khan, the director of therapy at Shelby Nursing Center in Macomb Township, says physical, occupational and even speech language therapies are all interventions that can help people regain their independence.
Since falls can be especially problematic for the senior population, Khan advises there are preventive measures to take to help improve at-home safety, thus improving quality of life. "There are simple things people can do around the house to resist a fall, such as removing rugs or clutter from areas where they walk."
He also suggests that seniors do what they can to stay strong by taking advantage of programs and groups in the community that foster physical activity – which can be helpful if recovery/rehabilitation is required. "Many community programs have senior wellness classes," he said. "
Aquatics programs or group exercise programs are great at helping people maintain their strength and mobility." Khan recommends that seniors not hesitate to talk to their physician or a therapist about the need for an assistive device. "A device like a cane can go a long way in preventing injury because it may provide a little more help with balance."