Give Yourself Some Credit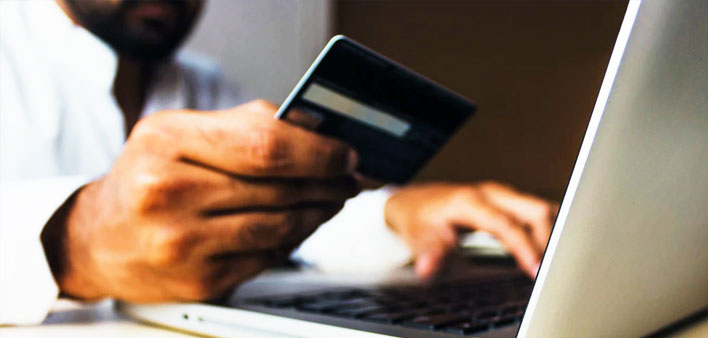 Whether you already have a credit card (or three) in your wallet, are considering getting your first card or are thinking of making a switch – doing your homework can set you up for financial success (or a slippery slope). Personally, I have experienced both, so I urge you to take some time to determine what the best route is for you.
Check your credit
Before looking for a card, make sure you have reviewed your credit report and know your credit score. Why? Items on your report may impact your ability to be approved or allow you to get the best credit card option available – which can affect your bottom line. You should check your credit semiannually and before applying for any loan. Errors can occur on credit reports, as does fraud. By reviewing your report regularly, you can clear up discrepancies before they impact your credit.
Not sure how to get started? Everyone is entitled to one free credit report per year. A great option is AnnualCreditReport.com, which allows free access to all three credit bureaus (Experian, Equifax, Transunion).
Get clear on your needs
Many credit cards have specific features that can serve your needs. Some cards:
help you improve your credit when it is limited or damaged.
save you money on interest – possibly offering 0% to those that qualify!
earn rewards based on usage.
Be sure to compare a variety of cards in the category you are most interested in. Consider the following:
If you are looking at building credit, make sure the card you select reports to all three credit bureaus.
Is there an annual fee? If so, is it worth the cost to build credit or access the rewards?
Does the introductory rate and term make transferring balances worthwhile? And is there a fee for making the transfer? You will also want to consider the rate after the introductory period in case you cannot pay off the transferred balance in time.
How easy/difficult is it to earn rewards? How quickly do they expire?
Treat yourself
Rewards vary from card to card. Some are very specific, be it to a brand or location, others allow you acquire points to redeem on goods and services, while some may offer other types of incentives.
TRAVEL Some people use these cards to "save" for travel. If you swipe and pay-off, you can really get on the road to some great value.
CASH BACK These can be used to get cash value or to put towards your balance.
ZERO OR LOW INTEREST Interest rate is important, especially if you know you may carry a balance or plan to hold the card for emergencies. You may not know the timeline in which you will be able to pay the balance in-full.
CREDIT BUILDER/SECURED CARD Customers put a deposit down to use the card as a way to establish or build credit. The card company reports the history, and you may earn higher credit limits and see your credit score improve.
BALANCE TRANSFER These cards are a great way to pay down existing credit card debt. They typically offer a timeline in which you can have a low or zero percent interest rate which can allow you to chip away at the balance and get closer to paying it off sooner.

Amy Persyn is a lifelong Macomb County Resident. She is passionate about connecting families and entrepreneurs with information that can help them become empowered and financially literate.