Get Out & Go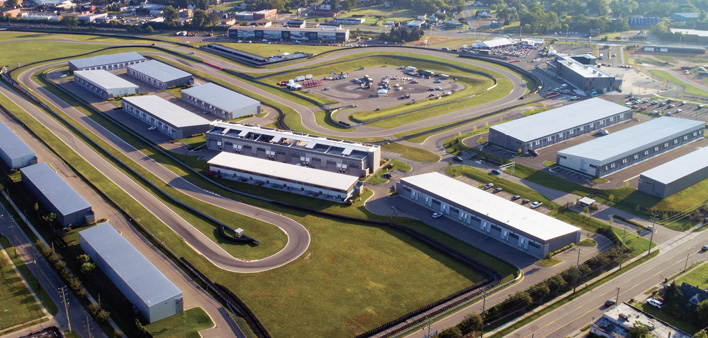 By Rebecca Calappi
If you feel the need for speed, put the M1 Concourse on your summer bucket list. The M1 Concourse has a newly renovated event center and is the epicenter for those with enviable automobiles and those who enjoy fast cars.
Thrills await at M1 Concourse
Throughout the summer, the M1 Concourse hosts events that motorheads and their families can all enjoy.
"We tried to embrace families. What we didn't want to happen was the significant other or kids say, 'Oh, dad's at another car show and we won't see him for the weekend," said Dave Sherman, director, special events, M1 Concourse. "We've made a very focused effort on creating things that make it kid-friendly. We have slot car tracks, a racing simulator and an off-road remote control car track and this year we're adding pedal cars."
The premier events at M1 Concourse are the Woodward Dream Show and the American Speed Festival.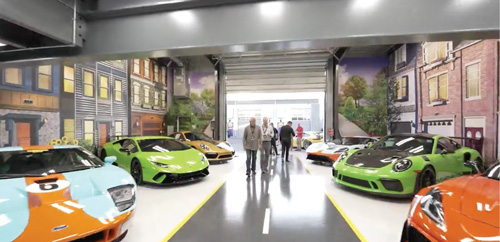 The Woodward Dream Show is a one-day event on Friday, Aug. 19, so community members can enjoy the Woodward Dream Cruise the following day. Celebrating 90 years of the 1932 Ford, 100 years of Lincoln and 55 years of the Pontiac Firebird, the event features hundreds of unique vehicles as well as remote control off-road cars, Food Truck Alley and live entertainment.
New this year is the "Insiders Garage" on Friday evening. The panel discussion emceed by WCSX's Jim O'Brien features industry leaders discussing cruising and customization. Panelists include Adam Genei of Mobsteel, Kevin Byrd of Two Guys Garage and Murray Pfaff of Pfaff Designs.
On Saturday, Aug. 20, to celebrate Woodward Dream Cruise, M1 will host a 200-vehicle parade through Pontiac and on Woodward. Vehicles will be selected from 20 invited car clubs and all community members can enjoy the parade.
Coming up this fall, the American Speed Festival gears up Sept. 29 – Oct. 2, celebrating 60 years of Shelby American and 75 years of Ferrari. On Friday, Sept. 30 and Saturday, Oct. 1, two days of on Track racing and demonstrations returns along with the opportunity to ride on-track with a professional driver. The weekend also features remote control off-road cars, premium food, a life-style pavilion and live entertainment. And new this year, is a Speed and Style Expo Car Show and Art Exhibit on Sunday, Oct. 2, with race cars, performance cars, muscle cars, classics and exotics.
If you're more into freestyling your car appreciation, put Cars and Coffee on your calendar. Guests are free to roam around M1 Concourse to peak into the garages and admire the cars. This free event runs the fi rst Saturday of the month now through October. This year, there's a speaker series called "Off the Grid" featuring industry leaders, legendary racers and more. More details are available for both free events online.
There's something for everyone at M1 Concourse events from food trucks and wine to talks with industry leaders. Check out m1concourse.com for a full schedule of events and to buy tickets.