Friendship is Priceless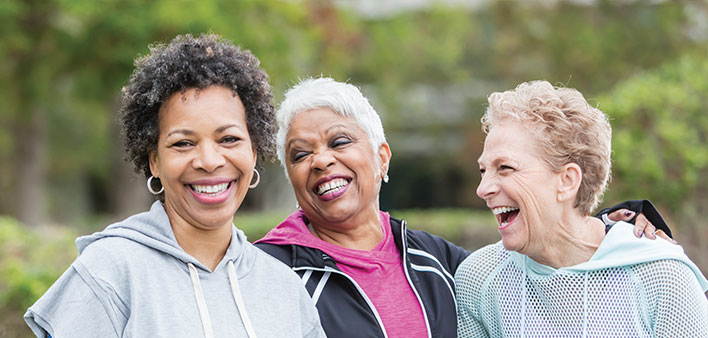 By Shelley Galasso Bonanno M. A. LLP
Friendships provide a support network for us throughout our life. As we age, maintaining and cultivating relationships appears even more essential for the quality of our life, including both our physical and emotional well-being. Connections not only help support healing, alleviate stress and enhance positive emotions, but also connections help increase feelings of self-worth and a sense of belonging. Social support helps us more easily cope with life stressors.
Studies indicate that a sense of belonging and being involved with others lessens loneliness, which is a major contributor to decreased health. But as we age, maintaining social relationships can often become more challenging.
As we age, social losses occur for a variety of reasons and often with increasing frequency. While it can be difficult to maintain ties as we age, the benefits of social networks have been repeatedly demonstrated. Older adults with larger social networks show higher levels of health and general well-being, including reduced cognitive decline and depression and greater happiness. Reaching out to others, and receiving and providing emotional support, tends to contribute to living a long and enriched life.
Studies demonstrate that relationships formed even within the context of peripheral activities such as volunteering also have positive effects on aging health and well-being.
Along with having better physical and mental health, those with more social ties tend to live longer. And even having two or three close connections is helpful. Research reveals a life that maximizes social interaction is positive for the brain at every developmental stage and provides especially significant benefits for the aging brain.
Louis Ciolino, professor of psychology at Pepperdine University, emphasizes the positive impact of human relationships and notes: "Of all the experiences we need to survive and thrive, it is the experience of relating to others that is the most meaningful and important."
The power of the link between social relationships and health is hard to overstate, but often overlooked, even by many health care professionals. Maximizing interaction with others and cultivating opportunities for relationships, whether they involve our spouse, adult children, grandchildren, siblings, friends, or members of a church or club organization, will help us not only to live longer, but to live more fulfilled and emotionally meaningful lives.

A lifelong resident of Macomb County, Shelley Galasso Bonanno is a practicing limited licensed psychologist who earned her master's degree from Wayne State University in 1987. She has a breadth of experience in working with adults, children, families, and couples. In addition to working in private practice, Ms. Bonanno performs consultative services for State and forensic agencies. She performs custody and parenting time evaluations and is a court approved mediator. Her writings have appeared in various online and print publications. An advocate for mental health, you can follow Ms. Bonanno on Twitter @shelleybonanno.