Relationships: Empty Nest – Fly Away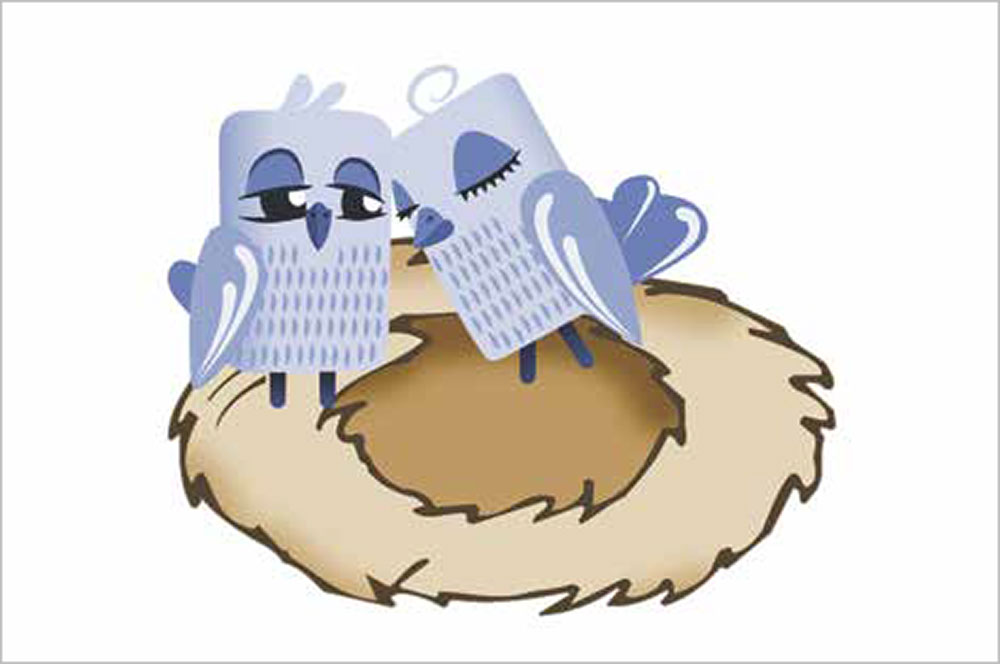 By Shelley Galasso Bonanno, M.A. / Illustration by Jim Nosakowski

The term Empty Nest is often used to describe the transition period in a family's life cycle when the children have grown up and left home to begin their own adult lives. While Empty Nest Syndrome is not considered a psychiatric or clinical disorder, there are symptoms, including depression, anxiety, and a general loss of purpose, often referred to as Empty Nest Syndrome. Not surprisingly, studies reveal a direct link between parents' degree of involvement in their children's lives and their sense of disequilibrium when their adult children leave the home. Other factors may predispose a parent to Empty Nest Syndrome including marital dissatisfaction, life stressors, and an individual's ability to accept change.
Young adults' moving out of their parents' home is a normal and healthy part of development. Nevertheless, some parents find themselves experiencing feelings of sadness and grief when their children leave home. When this happens, parents are forced to consider their relationship with their adult children and their marriage relationship in a new light. When this transition becomes difficult, parents may feel estranged from their partner or become overly worried about their adult child's welfare.
Empty Nest Syndrome can affect either parent, but several studies suggest the syndrome tends to be more prevalent among stay-athome mothers. While stay-at-home parents (mothers or fathers) are more susceptible to identifying their own sense of self as being all about their children, working mothers and fathers are also susceptible to experiencing Empty Nest Syndrome. They may be emotionally unprepared to cope with unexpected emotions such as guilt and feelings of loss about missed opportunities.
As with any transition, change often forces reevaluation about feelings and beliefs. Transitions are sometimes difficult to manage.
If you are experiencing this situation, be sure to give yourself time to adapt to change, acknowledge your feelings, including grief, and seek the support of friends who understand what you're going through. While it is not uncommon for change to cause temporary feelings of loss and grief, some parents may suffer clinical symptoms of depression. If you find yourself experiencing chronic and severe symptoms, addressing your feelings with a psychotherapist could prove beneficial in understanding and coping with your feelings.
Being an Empty Nester can provide an array of opportunities previously left unfilled due to the busy life of being a parent. Reconnecting with your partner and embracing new or renewed interests or past hobbies and interests, both individually and with your spouse, can bring immense fulfillment and meaning to this phase of life.
But remember, the empty nest doesn't always stay empty. Studies reveal adult children (ages 24-35) often return home to live with their parents due to constrained job markets and subsequent financial hardships. This, of course, presents a whole new set of challenges for parents and their adult children.
The empty nest is a time of change. It provides an opportunity to reevaluate choices. It can be a time of self-reflection and discovery and provide the opportunity to form renewed relationships not only with others, but most importantly, with oneself.
Shelley Galasso Bonanno, MA, is a limited licensed psychologist, who has had the pleasure of working with adults, children and families since 1987. A lifelong resident of Macomb County, Ms. Bonanno earned her Master's degree from Wayne State University with a specialization in Marriage and Family Therapy. You can follow her on Twitter @shelley bonanno.