Festa Buon Appetito Returns to Vince & Joe's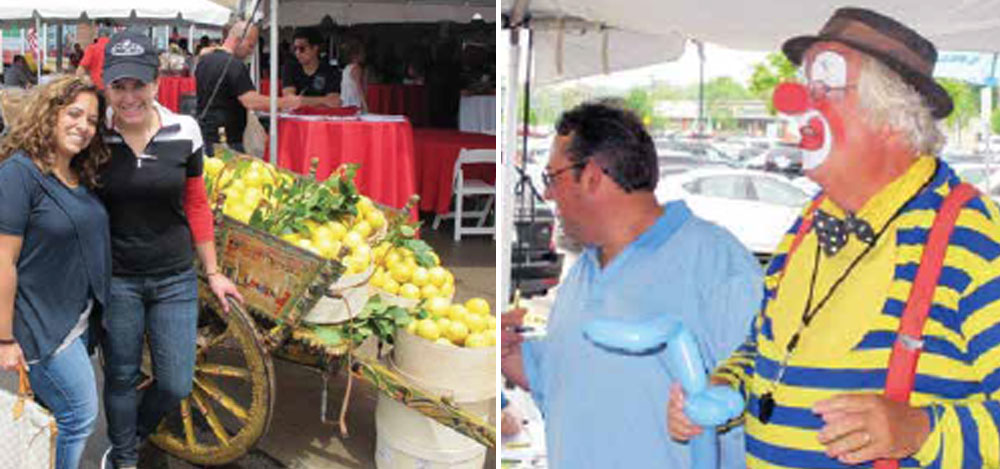 Save the date – Sunday, July 10 – for the Vince & Joe's Gourmet Market third annual Festa Buon Appetito 2016 at its Shelby location.
By Rose Biondo
Viva Italia! On Sunday, July 10, follow the waving green, white and red pennants and Italian flags into the Vitale Plaza at Vince & Joe's Gourmet Market, Shelby location, as it celebrates its Italian heritage outdoors at the annual Festa Buon Appetito.
The delicious smells of roasting Italian street food, ladened with the unmistak-able aroma of sweet basil and freshly grated Parmigiano-Reggiano guide you to the front of the 'piazza' well before you recognize the lively strains of Italian music echoing from the large center stage. It's a summer Sunday and families begin strolling the open food tents, stopping to greet friends while selecting their mid-day dinner from the over-the-top trays and food stations of sizzling Italian favorites–all traditionally made recipes–fresh from the busy market kitchen.
Like Arancini, "little oranges," aptly named, these saffron-infused, golden rice orbs resemble the citrus, once shaped and deep-fried to perfection. Watch Vinnie Vitale skewer and roast spiedini on an open grill, the cheese oozing and crisping around the seasoned meat. Aproned 'Pizzaioli' quickly spin and prepare the Neopolitan-style artisanal pies, now steaming with savory Italian flavors, hot from the fiery, brick oven. A huge square of Sicilian Sfinciuni is made deep-dish style with fresh tomato and onion sauce. Pasta stations, panelle, steak Siciliano, and tripe are irresistible favorites. Dine al fresco under an umbrella beaming with a San Pellegrino logo, relax and enjoy Michele Ramo and his Italian orchestra on stage. Kids are dancing along with a storybook Pinocchio, coloring away in the Kids' Tent, and begging Roscoe the Clown for his attention.
And what's summer without Italian gelato? This icy treat stands alone amid mere ice cream cones. Try it and you'll return to Vince & Joe's on a regular basis. Cannolis, those are the creamiest and labeled the "best in town." So grab one and browse the Italian high performance vehicles parked on the 'piazza'. Then revive yourself at the espresso bar or enjoy a chilly limoncello with a friend. Plaza-wide sidewalk sales add to all the festivities while prizes are drawn throughout the day.