3 Fun Fall IDEAS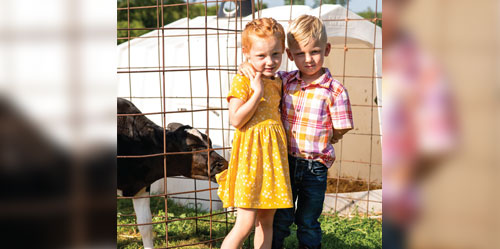 By Tracey Moro/Photography by Mike Ferdinande
Around here there's always something fun to do, especially during the fall. And after a hot and rainy summer, we may be ready for some cool breezes and crisp clean fun. With more than 70,000 acres of farmland and more than a handful of orchards, we are already planning our visits to the cider mills. We will pick apples, drink cider and of course enjoy some doughnuts and some extra fun with petting farms, corn mazes and pumpkin picking. So what else is there to do in Macomb during the fall? Here are some suggestions to get you started.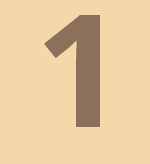 Say MOOOOOO – This time of year isn't known for cows, or ice cream, but you can find both at the Crooked Creek Dairy Farm in Romeo. Known for its milk and fabulous homemade ice cream, made from the milk from their very own cows, this place is the perfect stop for a delightful treat. And while you're there, enjoy the petting zoo, complete with goats and calves. Owners Greg and Dory Hill went out on a limb in 1981 and began processing their own milk. Forty years later they are still distributing their milk at a list of places in metro Detroit. Using all natural ingredients, all the milk is made hormone-steroid-free with no additives, fillers or water added. There's non-homogenized milk just like grandma used to have that you must shake before pouring, called Creamline. They also have whole, skim and two percent – and of course chocolate. There's a farm store where you can buy their milk, ice cream, beef and a variety of locally grown produce and organic products. Be warned, once you try it, you won't go back to store-bought milk again!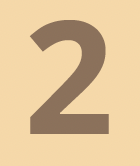 Hit the Trails – Fall is the perfect time to hit the trails. Although Macomb has 155 miles of bike trails, top on our list is the Macomb Orchard Trail. The trail is more than 24 miles long, stretching from Shelby Township near Dequindre south of 24 Mile going northeast to Richmond, giving bikers a full day of fun. There are plenty of parking areas, including one in Washington Township off West Road, one off 26 Mile near Mound, one in Romeo just north of 32 Mile Road and another off Powell Road in Armada. There are several bridges to cross with some fantastic views — especially once the leaves start to change color. Flat tire? No problem. It's easy on the trail with several bike repair stations complete with all the tools you'll need.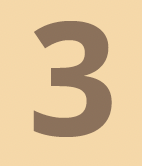 Go on a Craft Crawl – Fall means OctoberFEST and that means craft beer lovers are smiling, but what if you like wine better? Well we suggest you do a Craft Crawl and include a couple craft breweries and a couple craft wineries and hey, throw in a hard cider or two while you're at it. In Macomb there are places at all ends of the county, but in St. Clair Shores you have four breweries within one mile, including Baffin Brewery Company, Copper Hop Brewery, Dragonmead's Dragon's Landing and Jamex Brewing Company. Whether you hike, bike or scooter around the Shores, you're sure to enjoy yourself. Another idea would be to head to Van Dyke, starting at Brooks Brewing in Shelby Township. Go north and you can visit Brown Iron Brewery, Sabrosa Sangria and Westview Orchards — getting all the crafts in your crawl. Be sure to plan ahead and to check hours of each place. Don't forget to drink responsibly and have a designated driver.