Creativity & Simplicity in the Kitchen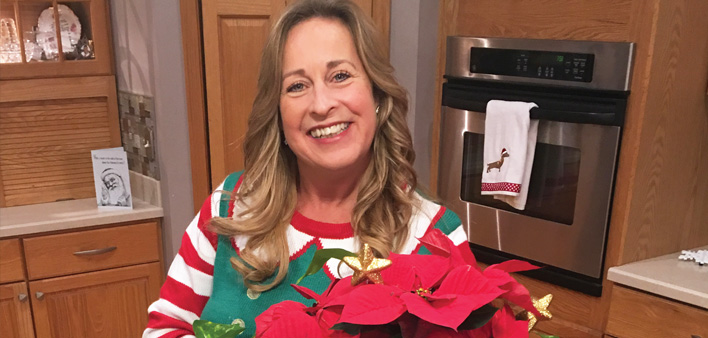 By Rebecca Calappi
For more than 10 years, Monique Maksym has been gracing the airwaves at WBRW TV in Washington Township, bringing warmth, food and fun to local kitchens. She not only covers their regular news type programming she also has her own show.
Monique's Eats & Treats is the show where viewers get ideas for healthy, fun food and desserts from Maksym. She creates everything from owl cupcakes to Christmas cookies, bringing a dash of creativity—and simplicity—to the table.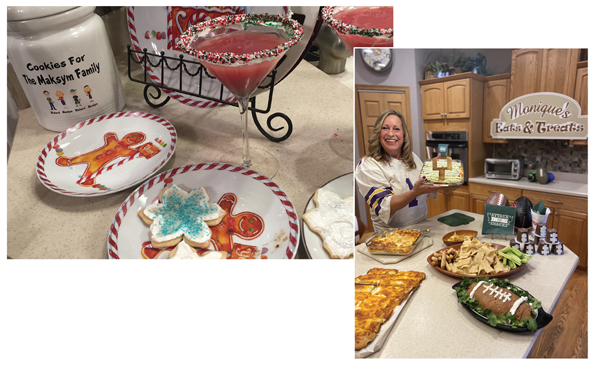 "I've been cooking and crafting my whole life. My mom was often working, and the first thing I cooked for myself was a spaghetti dinner," Maksym recalled. "You can cook things and it's nice to take the extra step and put it down in a nice presentation. We eat so often, and we rush through the meals. Even if you're using paper napkins and paper plates, you can still be thankful. Any day you're not driving to the hospital, you can be grateful you have a family to break bread with."
Maksym started in public access broadcasting as a volunteer at WBRW. At the time, she was a legal secretary, but soon found her stride in television. She steadily became more and more of a leader at the station and was named executive producer in 2016.
With her Eats & Treats show, Maksym focuses on women in the kitchen just like her. "I believe in letting people see themselves succeed," she said. "When you teach someone to make more than a snack, that's when the magic happens. When you see those kids master that, that's when you know you did something right."
In 2021, Maksym hopes to make her kitchen set more accessible, working alongside children and veterans on the show.
Low on pretensions and high on practicality, Monique's Eats & Treats focuses on practical ways to change your eating and homemaking. Simple things such as making homemade chocolates and appetizers, to simple projects for children make for shows that are short and fun, and will inspire even those who aren't crafty.
Anita Kowalski is a volunteer and contractor with WBRW TV and has worked with Maksym for five years. Kowalski tapes and edits Monique's Eats & Treats. "She comes up with innovative ideas," said Kowalski.
"She also looks out for the people who don't have time, like the busy mothers."
One of the perks of working on the show is getting to try the recipes when taping is over, according to Kowalski. In 2021, she's "looking forward to more crafting ideas and recipes that are still quick and easy. They're not long and involved with 20 ingredients."
So this holiday season – and after into full on wintertime, watch Monigue's Eats & Treats and bring Monique's creativity into your kitchen. You may just start to see your dinners and parties jump to the next level.
Find Monique's Eats and Treats on scheduled programming on channel 6 with Comcast and channel 99 on AT&T if you reside in Washington Township. Times and days vary each week. It's also available on demand to stream from their Web site – wbrwtv.com.