Clinton Township Celebrates 200 Years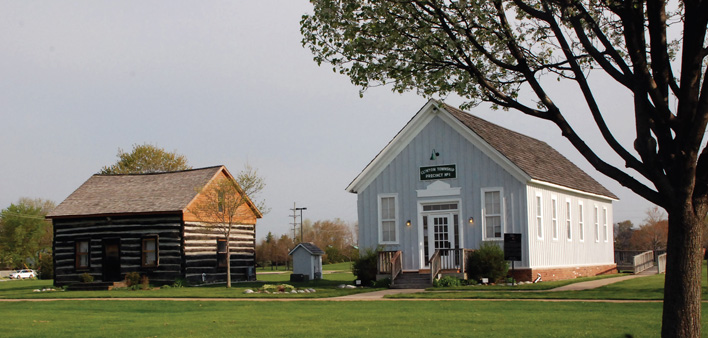 By Tracey Moro
Michigan was first explored and settled by the French beginning in the late 1600s. And while Detroit was officially settled in 1701, the history of Clinton Township began much later with the arrival of the Moravian missionaries who originated from what is now Saxony, Germany. These settlers, numbering just around 100, established their fi rst settlement in what we call Clinton Township in 1783. They built Michigan's first inland road named Moravian Drive, still in use today. The Moravians called their home New Gnadenhutten meaning "Tents of Grace."
Clinton Township and the Clinton River were originally named Huron Township and Huron River when first established in 1818. The local Native Americans had called the river "Nottawasippe." However both Huron Township and the Huron River were officially renamed to Clinton Township on July 17, 1824 as the first act of the first Michigan Territorial Legislature. The names were changed because of confusion arising from another Huron River which flows south of Detroit. Clinton was chosen to honor De Witt Clinton, the sixth Governor of New York. Clinton's fame extended from the construction of the Erie Canal and it was Clinton's legacy as a successful statesman that ultimately inspired Stevens T. Mason, Michigan's first Governor, to embark on the ambitious Clinton-Kalamazoo Canal project. Inadequate engineering coupled with the Panic of 1837 permanently halted progress on Mason's Canal shortly after it began. The remnants—appearing as a wide and shallow grassy ravine—are visible along Canal Road. Ironically, what is left of the canal very often acts as a catch basin for flood waters.
By 1900, the population of Clinton Township numbered at only 1,824, with significant population growth occurring after World War II. Once a predominately agriculturally based community, Clinton Township has evolved into a suburban landscape with many urban conveniences.
Today this dynamic community, covering 28.1 miles, has a population of 100,529, making Clinton Township the eighth largest municipality in the state, with residents of all income levels living in all types and sizes of homes. "We have everything from government subsidized public housing to gated communities where rock stars live," said Robert Canon, township supervisor. "And we are building more all the time."
"We have a lot of seniors coming to Clinton Township too and there's many reasons why. One is we have a fabulous senior center and it attracts plenty of seniors. They want to be near quality of life things like that. Two, we have lots of designated senior housing not just apartments but specialty senior housing. So we have all types of demographics.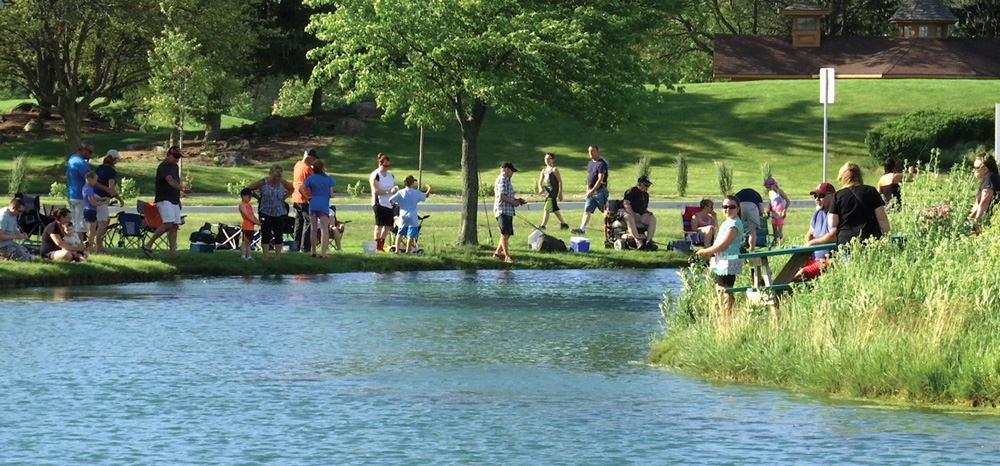 Third is the number of doctors and top notch health care facilities close by."
Beyond Partridge Creek there are plenty of gems found in this township worth checking out including the parks. The George George Park off Moravian Drive south of Cass Avenue offers the community a wonderful place to enjoy the outdoors. Others like Budd Park offer kayak rental on the Clinton River. "The river offers us opportunities to have additional parkland, such as Budd Park and the Glode Drain. It also provides beautiful home sites and we are trying to expand the recreational opportunities to go with it," said Canon. "We will continue to expand our parks in the future. We also acquired all the low land areas along the shoreline of the river. We are looking for grant money to expand parkland and develop paths alongside the river." The Civic Center is also a place to visit with recreation facilities including baseball diamonds, basketball, soccer and new pickle ball courts. The main branch of the Clinton Macomb Library connects to the civic center and is one of the best libraries in southeast Michigan. "The library is a big source of pride for us," said Canon. There are also trails for biking and walking, a historic village, a fabulous sled hill and the Tomlinson Arboretum across the street with its 24 acres of native trees, flowers and plants with a meandering path.
Supporting Clinton Township residents are five public school districts, and a big educational gem, the International Academy, which is listed as one of the top two high schools in Michigan each year. Clinton Township is also home to Macomb Community College with its Performing Arts Center and 12 university centers including the Michigan State University Medical School, and the MSU Extension, MISD, and Baker College.
Looking ahead, there will be two new hotels opening this year on Hayes Road near Hall Road, along with the new Kensington Church being built near I-94 and Hall Road. There is also some new residential homes and a few more senior housing projects. "We are also working diligently to fi ll the empty space on Groesbeck. Our role as elected offi cials and planners is to encourage people to use these old big box buildings for something else. We need to get creative with our thinking," said Canon.