Choosing Your Lender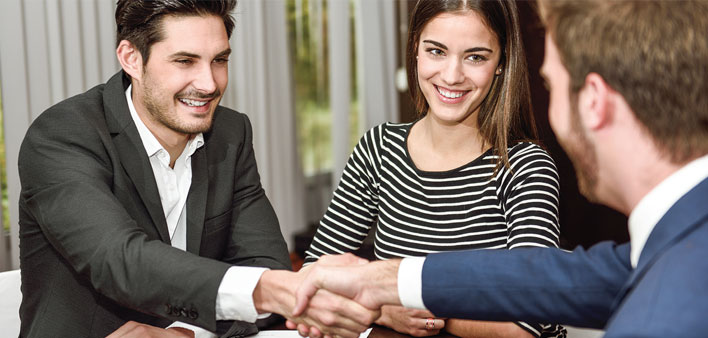 By Matt Baffo
If you've ever browsed online for your next dream home, you've probably seen a wide variety of ads from a huge selection of online mortgage companies. The offers are flashy and their goal is simple: to drive applications for mortgages by encouraging the prospective buyer to enter information into the form and start the mortgage process.
To be honest, that's what all mortgage lenders want – to provide home loan financing for those who are in the market for a mortgage. But are these digital players a better option? Not necessarily. As online only mortgages grow increasingly popular, it's important that buyers are aware of the pros and cons of using online mortgage companies. Additionally, while traditional lenders may be less flashy, what they lack in style they often make up for in substance (pretty crucial when you're readying to make one of the biggest purchases of your life!).
As you scroll through the gallery of dream homes and financing ads, consider the four key points listed below before selecting your lender.
More advertising does not make a better lender
In short, more ads simply means a company has spent more dollars on advertising. Seeing a particular lender's name splashed throughout the real estate Web site doesn't imply endorsement – nor does it speak to the overall experience of that lender, or how their rates compare. It just indicates a larger portion of their budget is being spent in this particular space.
There's no substitute for experience
When a buyer submits an online application, there is no way to know if they will hear back from an experienced mortgage lender or from an entry-level sales representative. Do they live in the market? Do they know what it's like to buy a home here? Working with a reputable professional who understands your needs and understands the industry is invaluable as you go through the mortgage process. Don't underestimate the benefit of working with a mortgage professional who you know. Seeking recommendations from trusted friends or family members is a great place to start.
Who is reviewing your information?
When you work with a community financial institution, every loan is reviewed on a case by case basis. No two situations are exactly the same, and there's a benefit to knowing real people are reviewing each buyer's set of financial information in order to determine the loan that best fits their needs. I have heard countless horror stories from buyers who have been put through the wringer by their online mortgage company. When financial information is scanned via a computerized process before an instantaneous approval is issued, misinterpretations can, and will, occur. There's nothing worse than believing you're on track for a timely close, only to have your loan denied just when you've mentally selected all your paint colors.
Simplify with education
It's understandable that buyers are drawn to the online process: buying a home can seem very intimidating, and slick interfaces can make the process seem easier, less daunting. But an experienced lender can offer that same comfort, simply by taking the fundamental steps to educate buyers every step of the way, minimizing uncertainty and confusion. An experienced mortgage team can have the same effect by streamlining the process to ensure every buyer feels informed and empowered from application through closing. Going the online route to avoid excessive meetings? Using a traditional lender doesn't have to mean, "More meetings!" While meeting face to face provides an opportunity to get to know each other, a reputable lender understands that a buyer's time is valuable and finds ways to make the process convenient while still delivering a first-class client experience.
What type of lender is right for you? Only you can determine that. You wouldn't rush picking out your dream home, so don't rush when it comes to lender.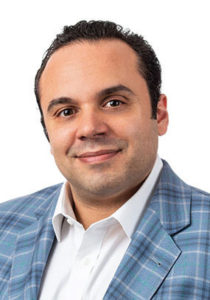 Matt Baffo, of First State Bank, has been helping homeowners in Macomb and Oakland counties for 15 years. He's helped thousands of buyers (and has never scheduled an unnecessary meeting!).