Celebrating 40 Years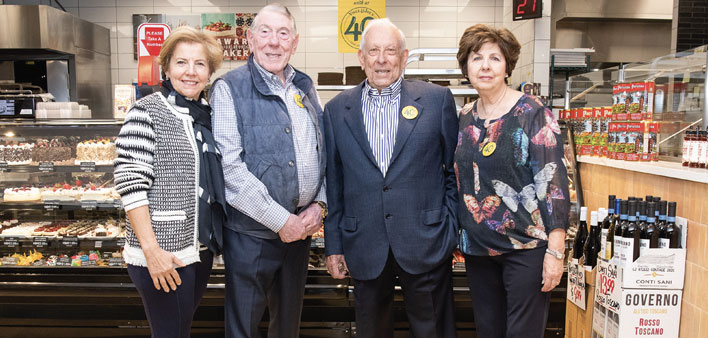 By Nick Lico
Forty years in business is a great accomplishment for any business, especially for one that started with some skepticism.
"In the early 1980s, I wanted to open my own produce store, one that offered the freshest products and the best service," said Mimma Vitale, co-owner of Vince & Joe's Gourmet Market. Her grandpa and uncle owned Manzella's Fruit Market on Harper in St. Clair Shores, so she was familiar with the long hours and hard work needed to own and run a successful produce store. When she approached her husband with the idea, he thought she was crazy. Eventually, Vince, who was in the construction business, came around to the idea and, along with his brother Joe, built the store at Canal and Garfield in Clinton Township. It opened on November 8, 1983.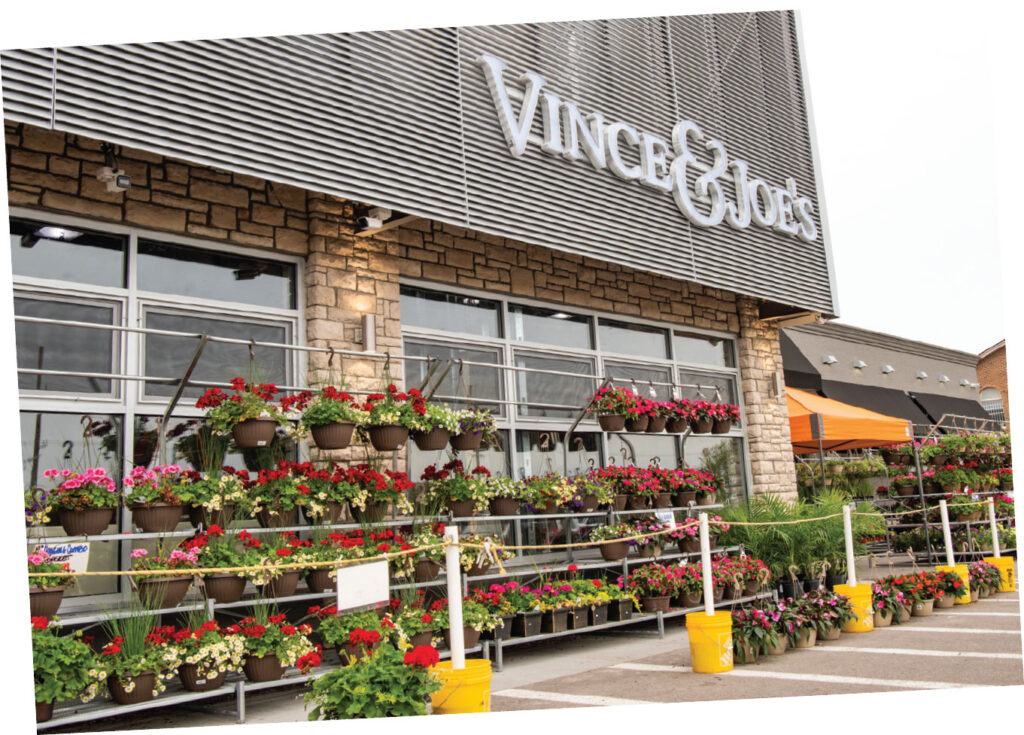 When asked to what she attributes the company's success, Vitale replied, "The quality and variety of products we sell from local farmers and local vendors, as well as our house-made gourmet foods. A lot of credit also goes to our employees, who are fabulous, and of course to our wonderful customers who continually show us their support. We would not be successful without them."
The evolution from a small produce store to today's gourmet market took place gradually.
"Slowly but surely, our Clinton Township store grew. We expanded our product offerings, adding grocery items, dairy, then a deli counter. Later, we added a full meat counter and eventually we began offering wine, beer and liquor," she said.
The early 2000's saw the addition of a gourmet foods department, with items made in-house by the Vince & Joe's culinary team, as well as the introduction of full-service catering, which can accommodate small family parties, large weddings and corporate events.
In 2006, the Shelby Township location at 25 Mile Road and Van Dyke was opened. It offers the same products and services found at the Clinton Township location.
"At both locations, our customers will find our signature items, such as homemade pasta sauces, Emma's Hope sauces, our artisanal pizzas, homemade Italian breads and cakes, including our popular Sicilian Cassata cake, and house-made foods that are ready to take home, including spiedini and arancini," Vitale added.
It should be noted that since 2018, a portion of all sales from Emma's Hope sauces, along with contributions taken during the month of April, have been donated each year to the Hope Network as a way for the Vitale family to give back to an organization that helps so many. Co-owner Joe Vitale's granddaughter, Emma, has autism and the family knows first-hand how much the Hope Network does for families across Michigan. A check for more than $17,000 was donated in May this year bringing the total donated so far to more than $50,000.
The Vitale family is also deeply involved with St. Jude's Children Research Hospital.
"Our Executive Chef Angelo Loria, had a family member at the hospital and introduced us to the mission firsthand, further increasing our passion for this exceptional charity that does so much for children with cancer," Vitale said. Vince & Joe's recently donated $55,000 to St. Jude's, bringing its total donations to over $150,000.
Appreciating the importance of anticipating and addressing their customers' requirements, the Vitale family recently remodeled the Clinton Township store. "We renovated and expanded the store. We have a new bakery area, a new pizzeria and an expanded meat department. We also remodeled the front entrance and exit area, resulting in a larger footprint and more space. We'll be holding monthly wine events there," she said, adding that a renovation of the Shelby Township store is in the plans in the next few years.
"We are so excited to be approaching our 40th anniversary milestone. We appreciate all of the customers and employees who have been with us over the past four decades," Vitale added. "Our business and family have grown, with the third generation now joining in the business. We are focused on continuing to serve and support our local communities."
Vince & Joe's Gourmet Market will be celebrating its 40th anniversary throughout the year. Visit both stores, as well as vinceandjoes.com and its social media accounts for additional information on an upcoming week-long celebration in both stores in October.