An Apple A Day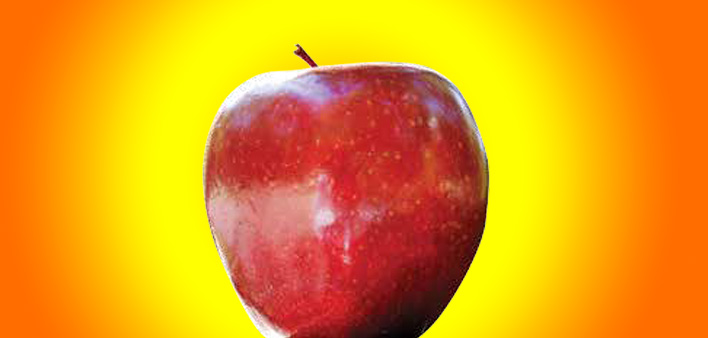 By Chelsea Iadipaolo
Incorporating apples into your diet can have great effect on brain health, weight loss, cancer prevention, heart health, and much more.
In this nonstop fast-paced world filled with back-to-back soccer games, PTO meetings and science projects done the night before they're due, it can feel nearly impossible to get the proper fuel our bodies need each day. No worries' wrapped up in its own packaging, the apple is one of the most powerful and healthiest snack options available to all of us. Loaded with active antioxidants and dietary fiber, this diverse fruit is so much more than a gift for your favorite teacher.
One of the best benefits of consuming apples is weight gain prevention. Apples are rich in flavonols (active antioxidants) and have been associated with less weight gain among adults 27-65 years old and may contribute to the prevention of obesity, a Harvard study found. Furthermore, a Washington State study found that Granny Smith apples benefit the growth of healthy bacteria in the colon due to their high amount of dietary fiber and low content of carbs.
If you don't want to just eat whole apples, another form of apples due to its ease of storage, access and cost, is applesauce. Made with one hundred percent apples and low or no added sugar, applesauce is an excellent snack to throw in a kid's lunchbox. A lesser known use for this tasty treat, is as an oil or butter substitute when baking. With a 1:1 ratio, it's as easy as replacing your oil measurement for unsweetened applesauce.
Another mode of apple that in recent years has become a staple in the health and wellness industry, known for its versatility and health benefits, is apple cider vinegar. Due to its acetic nature, this fruit-derived vinegar can help lower blood sugar in people with type 2 diabetes and those who are pre-diabetic. Apple cider vinegar can also be a soothing remedy for bug bites. Adding two cups to a warm bath can have almost immediate results of relief.
A growing trend in the beverage industry gives thanks to the apple, as we see craft hard ciders make a come back. This gluten free option, when made with 100 percent apple juice, can be a more natural alternative for those seeking a healthier alcoholic beverage option. Due to sugars being derived from apples, there is no need for grains like those found in beer, thus leaving you with a product tolerable for gluten-sensitive drinkers. Being that Michigan is the second-largest apple producer in the country, with easy access to local fruits, hard cider is a growing style.
In the north end of Macomb County there are numerous apple orchards with more than 40 different varieties of apples. Having access to locally grown produce with such overwhelmingly healthy benefits makes it easier to incorporate this delicious fruit in our diets, making our diets healthier. The next time the kids are hungry, pack up the family and head out to a local orchard. Find one that offers pick-your-own to add a little excursion to your activity. It'll surely be an experience to remember.
Chelsea Iadipaolo is the marketing director for Blake Farms. With two locations and 800 acres in Macomb County, Blakes grows more than 40 varieties of apples along with cherries, raspberries, cucumbers, green beans, strawberries, peppers, Christmas trees and more.