Aging in Place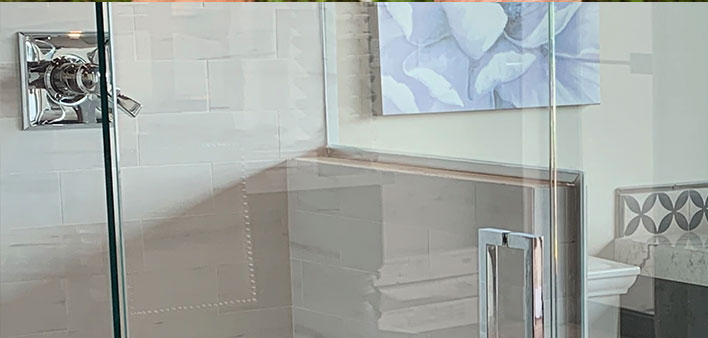 By Nick Lico | Photography by Marisa Moro & Anne Nicolazzo
Try to imagine the Clinton River hundreds, even thousands, of years ago. Picture native Americans taking advantage of the river's splendor and abundance of food with the available wildlife and the fish within it. Historians believe they also used the river to irrigate crops and to facilitate trading with other tribes. While we can't go back in time, we can get a glimpse of what the Clinton River had to offer by paddling it today. It's a view not seen by many and one with a host of unique perspectives.
Whether you're a seasoned paddler or one with little experience, there are plenty of stretches within the 80-plus miles of the Clinton River that you will find to your liking and ability. "For those with little canoeing and kayaking experience, we recommend the lower section of the river in Mount Clemens. There, the waters are deeper and there is little or no current," said Renee Reis, business manager for Clinton River Canoe & Kayak Rentals.
On this excursion, paddlers can enjoy such downtown Mount Clemens attractions as the Anton Art Center and the numerous pubs and restaurants. For those with an eye for architecture, there are many buildings in downtown Mount Clemens worthy of your attention.
In Macomb County, Clinton River Canoe & Kayak Rentals also operates at Heritage Park in Utica, River Bends Park in Shelby and Clinton River Park North in Sterling Heights. "Our most popular run is a general paddle between River Bends Park in Shelby and Heritage Park in Utica," Reis said. She described this two-hour trip as offering some of the best that the Clinton River has to offer. "The current is generally steady and closer to River Bends you have great beaches with good swimming and phenomenal fishing. Many of our customers stop at the park, which offers picnic areas, disc golf and much more," she explained.
Canoe Classic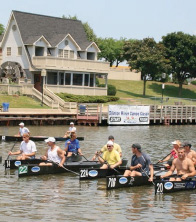 To see some folks who take to the river seriously check out the Anthony V. Marrocco Clinton River Canoe Classic on Saturday, June 27. There will be two professional canoe races: Expert I C-2 & Expert I C-1, as well as a recreational kayak race. The day will have family fun activities including Disney characters, a canoe painting, environmental infor- mation booths and a food and beer garden. The event takes place during the Summer Magic Festival happening in downtown Mount Clemens.