A New Beginning at Gaukler Point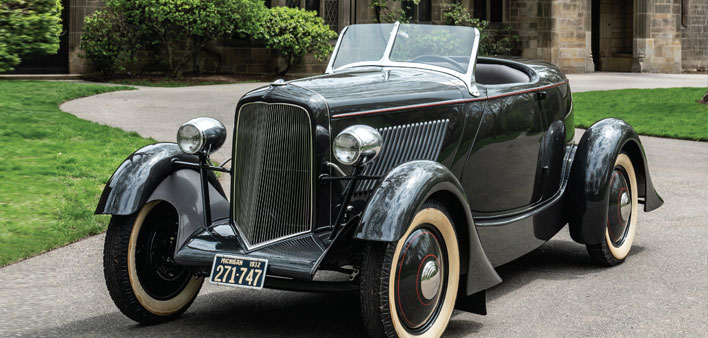 By Tracey Moro
Most of us have been there, taken a tour, accompanied a child on a field trip or perhaps passed by while boating on Lake St. Clair. The grand Edsel and Eleanor Ford House, built in 1928, is set on an 87-acre estate at Gaukler Point, located on the southern tip of Macomb County and was once home to the Ford family. This National Historic Landmark reopens this spring after completing a historic preservation project relocating their administrative offices to a new building and creating a new state-of-the-art visitor center, both intended to enhance the educational and overall experience for visitors.
Both new buildings refl ect the original Albert Kahn designed Ford House, having a Cotswold style within a contemporary vernacular. You'll see limestone exterior, slate roofs, steep arch gables and prominent chimney features. In the interiors you will see modern décor infl uenced by the main home's modern rooms, using rich wood, warm tones, recessed lighting and sleek furnishings.
"These aren't cookie cutter buildings, almost everything is customized. And, there's a whole bunch of reasons for that. Part is based upon our needs, the sensitivity to the historic estate, the landscape and the buildings themselves, but also the desire to embrace the environment and sustainability. All these have factored in," said Mark Heppner, president and CEO Edsel & Eleanor Ford House.
The new administration building will house 98 percent of the staff who were stationed within the historic buildings. This paves the way for the Ford House to restore and bring those spaces back to their original form in a future phase of the preservation project. The new building has offices, meeting spaces, library with family history and a social wing with an outdoor terrace for gatherings.
Both new buildings also demonstrate best practices in sustainability, with such features as solar panels, natural ventilation, highly efficient geothermal heating and cooling, automatic shades and bird-safe glass windows. Yes, with the property positioned on a migratory bird path and Bird Island maintaining hundreds of migrating birds, having bird-safe glass windows will prevent bird casualties often caused by heavily windowed structures.
The new Ford House experience will take visitors on a whole new adventure. Visitors will drive passed the wrought iron gated entrance and wrap around the property to the new visitor center parking lot on a new route bringing a new sense of arrival. They will be drawn to an open atrium vista to the water in front of the new 40,000-squarefoot visitor center on one side and the new 17,000-squarefoot administrative building on the other.
"The feel that you get when you walk into this lobby – it's actually created and really inspired after the main hall of the house. It has vaulted ceilings and it has a fireplace, portraits of Edsel and Eleanor over the fireplace, oversized chairs to make you feel like you're in a home," said Heppner.
Once inside you have plenty of choices. From home tours, events and educational offerings in the new education wing to restaurant dining or shopping at the new retail store complete with unique merchandise including a new soft plush toy resembling the famed property dog Moss.
"From that point you can see everything you want to do," said Karl Koto, director of landscape. "A lot of design and real thoughtfulness went into the layout of that space to make it very intimate and enjoyable but functional in your ability to see where you're going. From this one hub everything is available."
With the ultimate goal of returning the estate back to what it was like in the 1940s this preservation will continue. "By moving all this into this new zone our goal is to turn the historic court truly into a historic court. Over the many years forward we'll begin to restore it back to the way it was created and designed and lived by the Fords. We want it to be more authentic," said Heppner. "Although we will have shuttle services, we want people to walk the estate. It's a great way to experience it. We want people to be able to pick and choose what they want to do, including self guided tours."
With so much more to do and explore at the Ford House, there's yet another new twist. Now you can enjoy multiple exhibits. While in the immediate lobby area visitors can take advantage of the family's own resources, photographs and even historic films as part of the Ford Family Story exhibit, which tells the story of the family and the history of the estate much better than any tour guide ever could.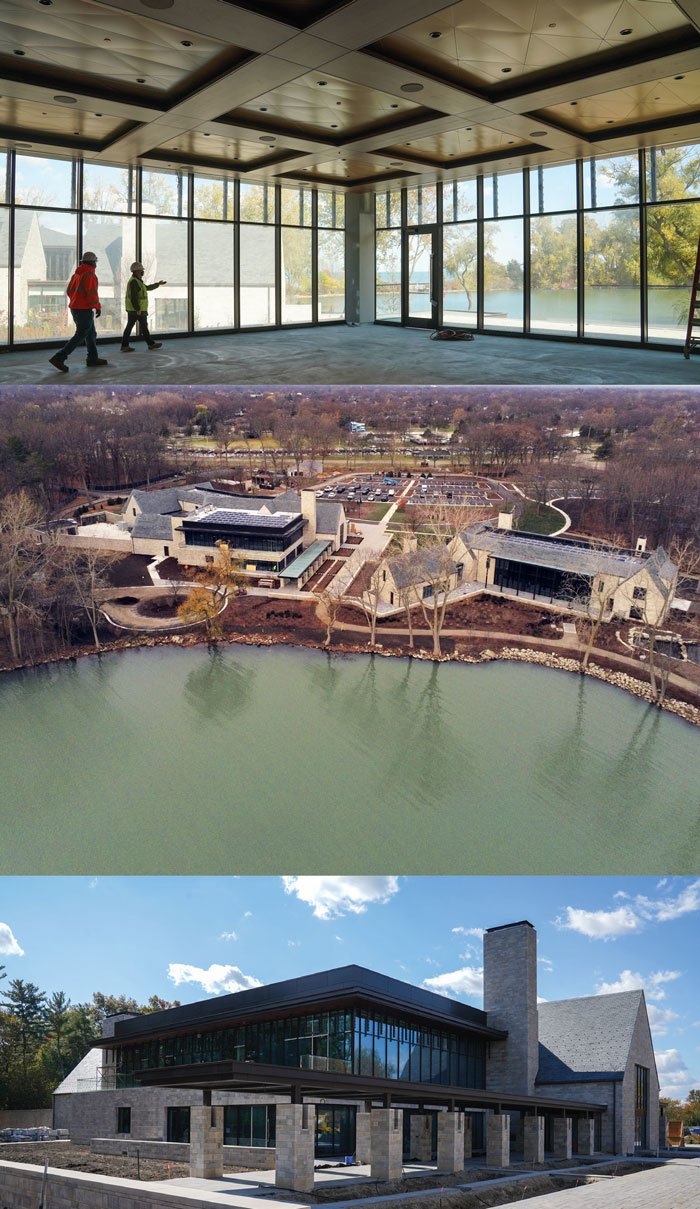 "It really also excites me because it will now allow us to not only showcase, through the course of a year our own collections in history through exhibits, but also to bring in national exhibitions and local partnerships as well," said Heppner.
The current Driven by Design exhibit shares the story of Edsel Ford's role in bringing elegant design to Ford Motor Company. The exhibit includes three rare vehicles, the world's only 1939 Lincoln Continental prototype, the 1932 Ford Model 18 Speedster and 1934 Ford Model 40 Special Speedster. "We added the 1939 Lincoln Continental prototype to our collection in 2018, and this exhibit will be the first time in history these three vehicles will be in the same room, let alone all together at Ford House," said Heppner.
As part of a renewed commitment to the community by the Ford House, visitors can also visit a new community art gallery near the education wing. This space will host revolving exhibits with the first featuring the College for Creative Studies (CCS). "We wanted an exhibit that tied into design and this will. The Ford family has a long history with CCS, through supporters, board members, leaders and it was just a natural fit for the exhibit," said Heppner.
At any time, before or after tours or just because, you can also enjoy a delicious meal at The Continental. Although the menu was still being developed at print time, you can expect to sit at an elegant table and have the feeling of being at a classy yet, welcoming waterfront restaurant.
"We wanted to make sure it was elegant and met the expectations for food quality and it will," said Heppner. "However, we didn't want to design it to be foreboding. We wanted it to feel welcoming to everybody. So before you walk in we have another component which is a more grab and go, called The Speedster. Which again is a nod to one of our vehicles."
The Continental seats 80 inside, including 16 for private dining with additional outdoor seating. Both restaurants have fabulous views of Ford Cove and Lake St. Clair.
The final twist in this new visitor center is the Lake Shore Room on the second floor featuring window walls and a balcony. The rentable space is able to accommodate up to 200 with full audiovisual capabilities and food service. "When you go into the room itself it is absolutely gorgeous. It's all glass, bird safety, on the two sides which face the landscape and the view of the cove. It also has a walkout terrace. The views are going to be unlike anything people have seen in this area. It's just amazing," said Heppner.
On top of this, the Ford House will be embarking on yet another restoration project this spring along the shoreline of Ford Cove. The goal is to transform Ford House's lakeshore back to its natural state. The Ford Cove Shoreline and Coastal Wetland Restoration Project will span roughly one mile on the coastline and more than 17 acres of surrounding coastal marsh and adjacent wetlands. The plan includes removing hard, non-natural coastal features like broken concrete and seawalls and reintroducing native plant species and softer shorelines. This will reduce the heavy waves that disrupt vital habitats that local fish, waterfowl, mussels, turtles, snakes and other wildlife need – all supporting the lake's greater ecosystem.
For more information visit fordhouse.org