A 2020 Residential Real Estate Forecast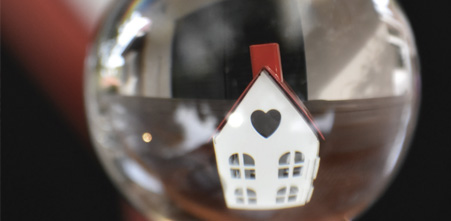 By Rob Scalici, Broker/Owner, RE/MAX Metropolitan
Whether it's a social setting, or on a scheduled real estate appointment, I am always asked the same couple of questions — "How is the real estate market?" and "What do you see the market doing moving forward?" My first thought is always, "If only I had a crystal ball."
However, my actual reply is based on a combination of two significant things: 1. My more than 30 years of real estate experience as an active broker, and 2. Statistics I can obtain through reliable sources such as RealComp, MiRealSource, MAR, and NAR.
In order to see where we are headed this year, it is important to first, look back and see where we have been.
Last year ended with the median sales price of single-family residential homes and condominiums up by 6.1 percent across the MLS. 2019 closed sales were down by 3 percent compared to 2018. Inventory of single-family homes and condominiums was also down by 2.1 percent in 2019 as compared to 2018. Values are up due to the high demand. Sales are down due to a lack of available inventory (also known as listed properties).
It's now 2020. Hard to believe, but ten years have now passed since the recession and the housing market crash. Since the start of the recovery, real estate has certainly benefitted from a strong economy and low mortgage rates. With the continuation of low-interest rates, low unemployment, and a healthy economy, the housing market is expected to remain strong in 2020.
New construction starts are also strong. The question is, will we see more homeowners willing to take advantage of rising values creating more inventory for the current and continued demand from buyers? If so, this would most certainly create a more balanced market.
Another trend to watch for this year is the increase of digital tools. Whether cloud-based platforms that allow all parties in a transaction to communicate and share data or using Artificial Intelligence or Virtual Reality to view properties, the use of digital tools will continue to increase. Today's homebuyers want the ease of working with professionals who can provide apps or other services in a user-friendly format.
While no one has a crystal ball for 2020, one thing is for sure, if you're considering buying a home this year, it's essential to talk with a Realtor first. In conditions like we have now, where homes can sell quickly, and there is competition among buyers, a licensed realtor will help you better understand your specific market conditions and can devise a plan to meet your timeline and goals.
Rob Scalici has been in real estate since 1989. He currently owns and is a Broker of RE/MAX Metropolitan, a dominant real estate brokerage in Macomb, Oakland, and Wayne Counties with 38 full time agents specializing in residential, commercial and property management real estate.