Homemade Pasta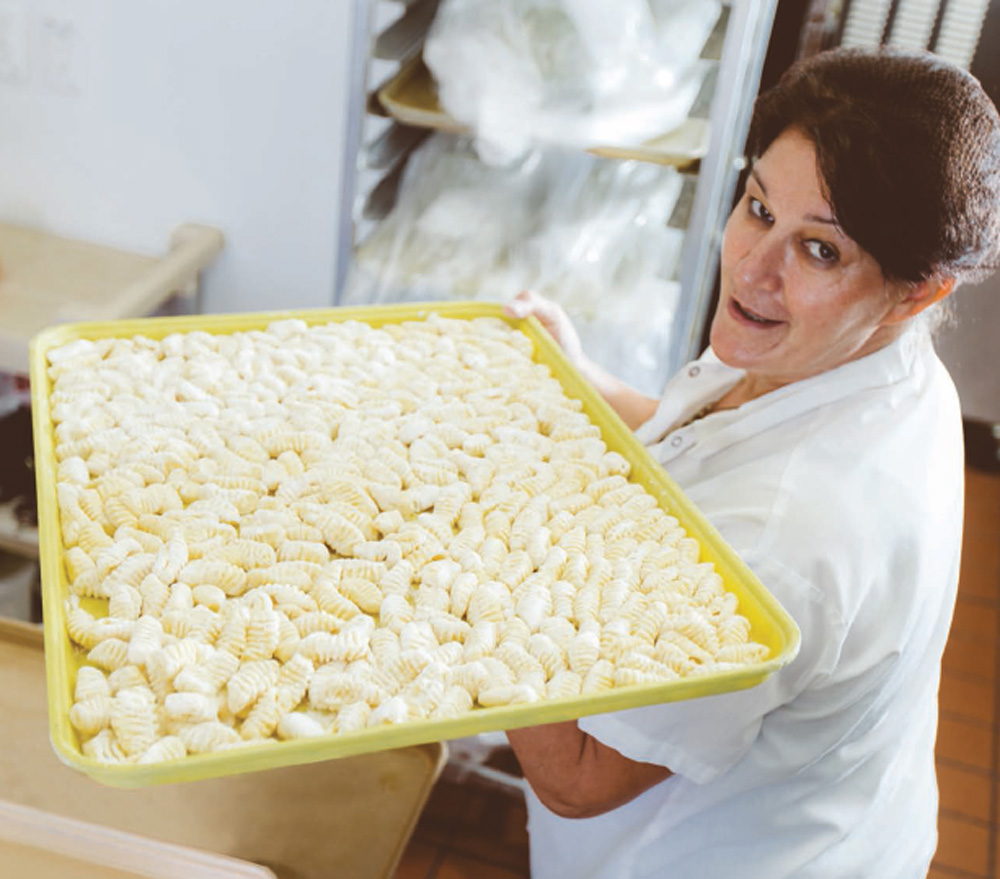 Pasta is made the old-fashioned way at Andiamo.
By Nick Lico  |  Photography by Maria Lisa Militello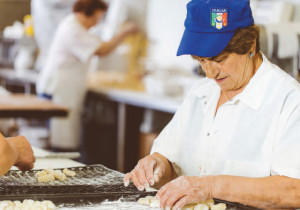 To those of us of Italian heritage, little compares to the  enjoyment of pasta. Sauces cooking all day. Families gathered around the dinner table …for hours! For everyday meals, pasta out of a box would suffice. Special occasions – birthdays, holidays or  visits from extended family members – however, called for home-made pasta. Started early that morning, gnocchi, linguine, fettuccine and many other varieties were the perfect complement to these memorable gatherings.
If you don't have the time or inclination to make your own lasagna noodles or ravioli, the next best thing is the pasta at Andiamo restaurants. It's handmade every day using old-world recipes and methods.
From the kitchen at the Warren restaurant, Angelina Pascaretta Anna Petiti, and Tonya Nikprlaj prepare the homemade pasta for  all Andiamo establishments in our area.
"Nothing comes out of a can. It's all made from scratch from Mr. Aldo's recipe," Petiti explained, referring to the late and legendary chef Aldo Ottaviani, who, along with Joe Vicari, formed the foun-dation for Andiamo restaurants.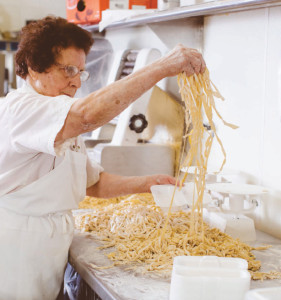 During our visit, Anna and Tonya were making gnocchi;  60 lbs. are made daily. After mixing eggs, flour and  potatoes, the dough is rolled into strips and cut into  approximately one-inch portions. These are then rolled on a wicker basket to create the ridges that more completely  capture the sauces, which include pomodoro (tomato), arrabbiata,  Alfredo and basil pesto.
"Anna taught me how to make pasta. I didn't know how to make it before I started working here," Tonya, a 24-year Andiamo  veteran added. "Our gnocchi are really light because we use a special flour," Anna, who has been with Andiamo for 25 years, said.
Linguine and fettuccine, meanwhile, are Angelina's specialty. The eldest of the group at 82, the 20-year employee kneads the dough by hand before flattening it using a heavy metal  rolling pin. The flattened dough is then fed through a machine to make various noodles: paglia e fieno (straw and hay), lasagna, rollatini, tortellini and pappardelle.
"For the first 15 years I made the breadsticks and helped the chef. For the past 7-8 years, I've made the pasta," Angelina said.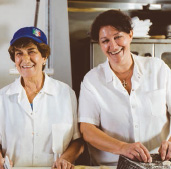 Also homemade are Andiamo's ravioli; they're available stuffed with cheese or meat. Spinach ravioli are customer favorites. Bread is also handmade daily and they recommend arancini:  rice balls with meat, cheese and peas. They're lightly browned in  oil, then baked.
The next time you visit any of the Andiamo restaurants in Metro  Detroit, try the homemade pasta. If you like it, and it's nearly guaranteed that you will, make sure your server extends your gratitude to Angelina, Anna and Tonya.