La Cucina del Vino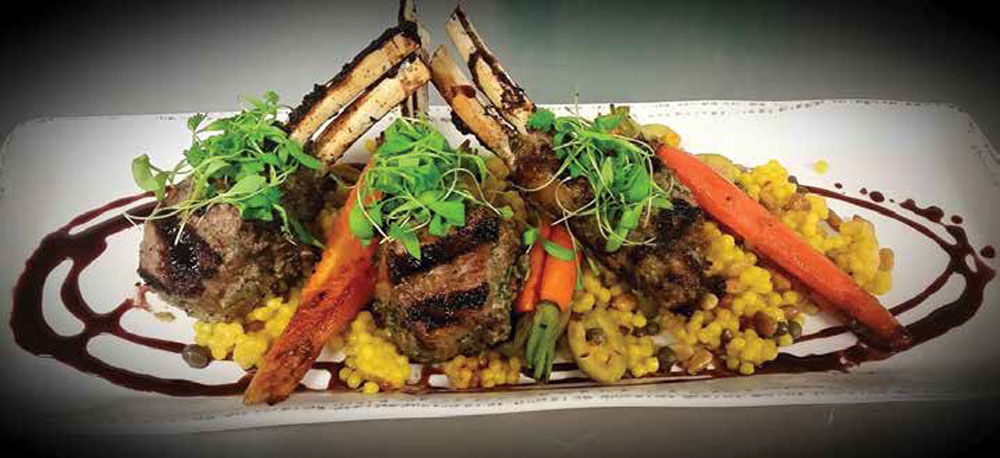 If you love wine and enjoy trying new dishes visit La Cucina del Vino soon and tell them Macomb Now sent you!
By Alexis Bohlinger
La Cucina del Vino, "The Kitchen of Wine," is a place you can go when you want to relax, sip some wine and dine on delicious flavors from around the world. When you walk in the door, you really do feel like you've left America and gone to Tuscany. Your attitude changes and any stress you had melts away, especially when you see the wine selection.
The restaurant opened September of 2015 under the ownership of Lisa Ribaudo, a Certified Sommelier and world traveler. Ribaudo had a dream of opening a restaurant with wine and food selections from multiple cultures and this is exactly what she did.
"A lot of our dishes are recipes that I've recreated from my travels around the world," said Ribaudo, "I would come home from my trip and throw things into a pan until I found the perfect flavor. We have heavy tendencies toward Italian fare but our menu spans the entire world."
Ribaudo spent the previous 25 years with the Andiamo Restaurant Group, including her last 10 as director of Wine Operations. "I'm very passionate about food and wine and all of our employees have thorough training in wine appreciation."
Ribaudo explained that when people walk into her restaurant she wants them to feel comfortable and forget about the stresses of everyday life. "I want the restaurantto hit people from an emotional standpoint – from the ambiance to the rich flavors to the crazy wine and beer selection," she said.
"We also have an amazing head chef who is young and hungry," said Ribaudo about Chef Domonique Morsello.
The downstairs of La Cucina del Vino features a vast wine bar with a warm, Tuscan feel. The upstairs features the dining area. Throughout the month guests can attend wine tastings, wine classes and cooking classes by reservation. La Cucina del Vino also holds artistic events like Painting with a Sip and is available to rent for large parties and banquets.
"It's an amazing feeling to know I've accomplished my goal of opening a restaurant," said Ribaudo, "It's really a dream come true."
The dish shown below is the New Zealand Lamb Chops, featuring three double-boned New Zealand lamb chops marinated in a refreshing mint chimichurri, served with saffron Israelí couscous with pine nuts, green olives capers, baby carrots and a savory red wine reduction.
La Cucina del Vino
52963 Van Dyke Ave
Shelby Township
lacucinadelvino.com